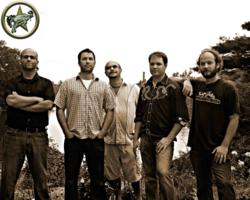 Comanchero's country-funk thunder melds a rambling jam sensibility with genuine boot-stomping twang. Shades of Widespread Panic, Cake, and Wilco in these feverish Cactus Rock rhythms. — Relix Magazine
Worcester, MA (PRWEB) April 13, 2012
Comanchero performs Friday, April 27th at Tammany Hall in Worcester, MA, with special guest: Drigo (featuring members of Strangefolk). Get your free download of their new single, The Sniper (Occupy This): http://comanchero.bandcamp.com/
Comanchero
Friday, April 27th
Tammany Hall
43 Pleasant Street
Worcester, MA 01609
http://www.tammanyhalllive.com
9PM - 18+
With special guest: Dirigo (featuring members of Strangefolk) - dirigomusic.com
"Alt-Country Rock Folk melodies combine with great hooks and catchy lyrics to create a thoroughly enjoyable listening experience." — Jane Lindholm, Producer & Host, National Public Radio, NPR Blog
"Comanchero takes the stage and tears it up like old pros with their brand of self proclaimed 'Cactus Rock.' Drummer/vocalist Greg Moon has the crowd under his thumb with some high octane vocals and high tempo fills. There's a slick blend of country, pop, and rock but it's the twangy numbers that really get people on the dance floor doing the old two-step." —Kier Byrnes, The Noise
Hailing from Boston, Comanchero reaches across regional boundaries and tastes with their third studio album, "The Undeserved." Three years in the making, The Undeserved is the perfect blend of Southern Rock/Americana with touches of country. The soaring choruses and excellent instrumentation will attract fans of Widespread Panic and the Allman Brothers. Comanchero's latest album is laden with recognizable sounds wrapped up in clever new arrangements, and, while there is something strikingly familiar and comforting about it, the songs are fresh and different enough to stand out. The real triumph of "The Undeserved," however, is the band's willingness to experiment. Comanchero's maturity and musicianship shine as each track stands on its own and refuses to conform to the typical jam band formula.
Comanchero is brothers Greg Moon (drums, banjo, keys, vocal) and Bob Moon (electric guitar, vocals), Andrew Kramer (bass, mandolin, vocals), Sam Margolis (acoustic guitar, harmonica, vocals), and Jim Levin (percussion, vocals). Since 2003 Comanchero has been one of the most exciting and consistent live acts in the Americana/jam band scene. With their third release, "The Underserved," Comanchero continue to raise the bar.
You can learn more about Comanchero and see their latest show dates on their website at comancheromusic.com.