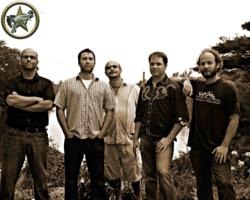 "Comanchero's country-funk thunder melds a rambling jam sensibility with genuine boot-stomping twang. Shades of Widespread Panic, Cake, and Wilco in these feverish Cactus Rock rhythms." — Relix Magazine
Foxboro, MA (PRWEB) September 05, 2012
Boston's darlings of Americana, Comanchero, join The Yardbirds Friday, September 7th 8PM at Showcase Live, in Foxboro, MA
The Yardbirds with Comanchero
Showcase Live
23 Patriot Place
Foxboro, MA, 02035
Tickets: http://bit.ly/NNFnP4
All Ages
Doors: 6PM/Show Time: 8PM
Comanchero's songs weave influences ranging from The Allman Brothers, The Band, Little Feat, & Led Zeppelin, to today's contemporaries such as Wilco, The Zac Brown Band, & Mumford & Sons.
Having played hundreds of shows together, Comanchero travels far and wide from Maine to Florida, and from Nashville to Colorado, all while making Boston their home. From clubs, theaters, pavilions, to colleges & universities, the band continues to push the boundaries of their live performances and consistently shares the stage with nationally touring artists such as Crosby, Stills, & Nash, ZZ Top, Southern Culture on the Skids, Cowboy Mouth, Passion Pit, The Mother Truckers, The Code Talkers, The David Wax Museum, and Girls, Guns, and Glory.
The stage energy, combined with carefully crafted songs and precise execution distinguish Comanchero as one of the rising Americana & jam-influenced bands on the East Coast. The band's sound is edgy, tangible, eclectic, and totally danceable. As Jane Lindholm, Director and Associate Producer at National Public Radio observed: "Alt-Country Folk Rock melodies combine with great hooks and catchy lyrics to create a thoroughly enjoyable listening experience."
You can learn more about Comanchero and see their latest show dates on their website at comancheromusic.com.
By now, everyone knows the Yardbirds legend, if not their music; the band graduated three of the great Ph.D.s of rock guitar: Eric Clapton, Jeff Beck and Jimmy Page. They created hard rock out of standard twelve-bar blues, doubling the tempos and whacking the amps up to ten. On the British club scene, the Yardbirds, the Animals, and the Rolling Stones ruled the stages. The Yardbirds expanded the range of the electric guitar, experimenting with feedback, sustain, and fuzztone. They also coined and popularized the rave-up, a kind of free-for-all where you jam long and hard, not as soloists, but in a tandem, until you reach an epiphany about 10 or 20 or 30 minutes later, a shuddering climax of decibels and pure energy, and then—back into the song for one more boom-boom chorus. The Yardbirds were the bridge between the tributary white R&B of early-sixties London and the pastures of fuzz-toned psychedelia and power-chorded heavy metal plowed much later in the decade and throughout the seventies. Yes, the Yardbirds laid the groundwork for Rock Guitar As We Know It.
For further information/interviews/exclusives please contact Melissa Zeigler (at) powderfingerpromo (dot) com.