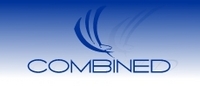 A better option is to look into supplemental disability insurance, which could provide the additional protection a family would need in the unfortunate event of a debilitating injury or illness
Chicago, IL (PRWEB) March 19, 2008
Combined Insurance, a leading provider of supplemental insurance, stresses the importance of having disability insurance and offers tips to consider when selecting a disability policy. Many of today's workers may not have considered the fact that an unplanned accident or illness resulting in the inability to work can have a dramatic impact on personal or family assets. The Council for Disability Awareness estimates 100 million U.S. workers do not have private disability income insurance, which makes them vulnerable in the event of an accident or illness that prevents them from working.
Don't Leave the Future to Chance
"Many people underestimate their risk for suffering a disabling injury that could prevent them from working and earning income," says Peter Crockett, vice president and actuary for Combined Insurance. "By the time they find themselves in this type of situation, it's too late to purchase adequate insurance protection."
Crockett offers the following statistics to illustrate the need for disability insurance to protect one's lifestyle and assets:
• More than 70 percent of working Americans do not have enough savings to meet
short-term emergencies (National Investment Watch Survey, A.G. Edwards Inc. 2004)
• Unexpected illness and injuries cause 350,000 personal bankruptcies each year
(Health Affairs, Illness and Injury as Contributors to Bankruptcy," February 2, 2005)
• Disability causes nearly 50 percent of all mortgage foreclosures
(Health Affairs, The Policy Journal of the Health Sphere, February 2, 2005)
"Based on these statistics, many American families do not have sufficient savings to offset the risk of the primary or even secondary breadwinner becoming disabled and unable to earn a paycheck," says Crockett. "Many people don't have disability insurance, but even those who do may not carry enough coverage to support themselves or their families when faced with this difficult but not unusual situation."
While Social Security and workers' compensation benefits can help, they aren't always enough or guaranteed.
"Social Security Disability benefits are not an automatic guarantee for employed workers," says Crockett. According to the Social Security Administration less than half (39 percent) of the 2.1 million workers who applied for Social Security Disability Insurance benefits in 2005 were approved. "The typical benefits paid may not be enough to maintain your standard of living. Thus, banking on Social Security benefits to fill in disability coverage gaps can be a risky proposition," notes Crockett.
Workers' compensation benefits only cover disabilities caused on the job, which represents an estimated four percent of long-term disabilities. "A better option is to look into supplemental disability insurance, which could provide the additional protection a family would need in the unfortunate event of a debilitating injury or illness," he adds.
Tips to Consider for Disability Coverage
In selecting a disability policy, Crockett explains there are a number of points to keep in mind when weighing the options. Consumers should ask themselves:
Does the policy define disability as the inability to perform your own job, or any job?
Does the policy cover both accidents and illness?
Do benefit payments include those for partial or recurring disabilities?
In terms of renewability, is the policy non-cancelable, guaranteed renewable or conditionally
renewable?

How long is the maximum benefit period - one, two or five years or to age 65?
How long must a worker be disabled before premiums are waived?
What is the elimination period, that is, how long must you be disabled before payments
begin?

Do you have the option to purchase additional coverage at a later date, without evidence of
medical insurability?

Does the policy offer an inflation-adjustment feature?
Additional considerations include: the amount of coverage necessary to support current lifestyle and protect assets; existing coverage (whether private or governmental), which might overlap or cancel out benefits and how needs might differ in coming years.
Tailored Protection, Expert Assistance
"The bottom line is that there are many important factors involved in making a decision regarding supplemental disability insurance," says Crockett. "It is vital for people to not only think about what policy to purchase, but also what provider can best help them choose wisely.
"Supplemental disability income insurance policies are designed to help protect individuals or families faced with unplanned accidents/illnesses that result in a limited or lost ability to continue working. Such policies can be customized to meet an individual's or family's needs, but it's important to make sure the right insurance provider is at your side. Consumers should find an advisor they can trust - someone with experience who can sit down and thoroughly review their needs then help tailor the insurance protection to the customer's unique situation. After all, there is a significant difference between having disability coverage and having the right disability coverage."
About Combined Insurance
Combined Insurance is a subsidiary of Aon Corporation. Aon Corporation is a leading provider of risk management services, insurance and reinsurance brokerage, human capital and management consulting, and specialty insurance underwriting. There are 45,000 employees working in Aon's 500 offices in more than 120 countries. Backed by broad resources, industry knowledge and technical expertise, Aon professionals help a wide range of clients develop effective risk management and workforce productivity solutions. For more information on Combined Insurance, log onto http://www.CombinedInsurance.com
About Aon
Aon Corporation (NYSE:AOC) is the leading global provider of risk management services, insurance and reinsurance brokerage, human capital and management consulting, and specialty insurance underwriting. Through its 43,000 professionals worldwide, Aon readily delivers distinctive client value via innovative and effective risk management and workforce productivity solutions. Our industry-leading global resources, technical expertise and industry knowledge are delivered locally through more than 500 offices in more than 120 countries. Aon was ranked by A.M. Best as the number one global insurance brokerage in 2007 based on brokerage revenues, and voted best insurance intermediary, best reinsurance intermediary, and best employee benefits consulting firm in 2007 by the readers of Business Insurance. For more information on Aon, log onto http://www.aon.com.
###