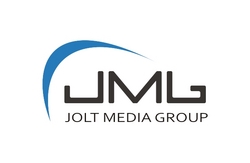 The economy has entered a recession and the first thing people seek in rough times is great entertainment
Toronto, ON (PRWEB) February 4, 2009
According to comScore Media Metrix, Jokeroo.com has become the largest humour video site in Canada for males 18 to 34. Persons 18-34 consume nearly 85% of all time spent on Jokeroo.com, according to December 2008 data.
Since June the number of Canadians visiting humour sites has exploded by 58% or 2.6 million visitors, many of them looking for funny video clips. "The economy has entered a recession and the first thing people seek in rough times is great entertainment," says CEO of JMG, Chris Pavlovski. "In this market, it's great to sit atop of our competition."
Internally Jokeroo.com recorded roughly 1.3 million unique visitors in Canada, slightly more then comScore's reported 903,000 unique visitors. The audience was heavily male, comprising of 62.6 percent. Jokeroo still had a very significant female presence, registering 338,000 unique female visitors or 37.4 percent in December. Jokeroo's reach in Canada towered over the likes of Comedy Central, Disney Channel and Heavy.com. Jokeroo.com features funny video clips, funny photos and college humour.
To see samples of Jokeroo's funny video clips go to http://www.jokeroo.com.
About JMG:
Jolt Media Group Inc is a leading internet company with multiple brands in various online channels, including Jokeroo.com (its comedy video site). Existing for over 8 years the group of properties boasts over 25 million unique visitors monthly and over 1 million subscribers. For more information, please visit http://jmg.com .
Source: comScore Media Metrix. Canada, All Locations. December 2008
Contact:
Jolt Media Group Inc.
Chris Pavlovski, 647-724-7059
###