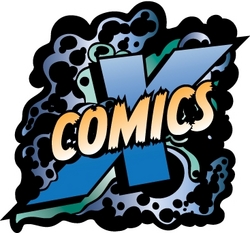 I'm excited about comiXology's approach to the business, including its cutting edge technology and its involvement with the direct market comic store, a critical factor in the growth of comics over the last several decades
New York, NY (PRWEB) October 15, 2009
comiXology, makers of the Comics by comiXology digital comic app for the iPhone, has added comic book industry icon Jenette Kahn to its Board of Advisors. The company is also pleased to announce the addition of Milton Griepp, president of pop culture publishing and consulting company ICv2, to the Board of Advisors and Directors.
Jenette Kahn was president and editor-in-chief of DC Comics for 27 years and during her tenure championed creators' rights, oversaw the introduction of the graphic novel to America, introduced the Vertigo and Milestone imprints, and published such ground-breaking titles as Ronin, The Dark Knight Returns, Watchmen, V For Vendetta, A History Of Violence, Preacher, Fables, 100 Bullets, and Y The Last Man. She is currently a movie producer and partner in Double Nickel Entertainment. Her most recent film is GRAN TORINO which Clint Eastwood directed and stars in.
Milton Griepp has over 30 years of experience in the comics business at all levels (publisher, distributor, retailer), including 15 years at the helm of one of the most successful distributors of comics, entertainment, and licensed products, with over $1 billion worth of pop culture products sold. He is currently the CEO of ICv2, the leading business publisher in the comics, anime, and hobby game businesses.
"I'm excited about comiXology's approach to the business, including its cutting edge technology and its involvement with the direct market comic store, a critical factor in the growth of comics over the last several decades," Griepp said.
"With the additions of Ms. Kahn and Mr. Griepp to our team, we now gain the unique and powerful perspectives of two people who have created value in the comics marketplace," said David Steinberger, CEO of comiXology. "Jenette moved comics into film and mature titles, and Milton has many years of successful industry experience and analysis he brings to the table. I couldn't be more thrilled to work with each of them."
About comiXology
Since 2007, comiXology has been exposing more people to the world of comics through comiXology.com and related applications. comiXology.com, comic book retailer tools, iPhone and Blackberry apps and digital comics are all connected through the comiXology platform. The Comics by comiXology app for iPhone and iPod touch (http://itunes.com/apps/Comics) delivers a fresh approach to digital comic books through its guided-view reader technology, in-app purchasing, and Retailer Locator which enables users to find nearby comic book retailers. For more information, visit http://www.comixology.com.
Media Contact:
Kevin Doel
TalonPR, Inc.
785-273-9660
###