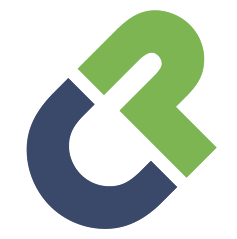 "Startup companies are a different animal, and they need an agency that understands their needs from conception to becoming industry leaders in today's world," said Command Partners Managing Partner Amish Shah
Charlotte, N.C. (PRWEB) August 01, 2012
Digital marketing agency Command Partners has recently seen an influx of startup companies seeking the firm out to handle their Internet marketing needs.
With the needs of startup companies being vastly different to those of a more well established firm, a good marketing team has to be dedicated to working essentially around the clock to make the business a success.
"Startup companies are a different animal, and they need an agency that understands their needs from conception to becoming industry leaders in today's world," said Command Partners Managing Partner Amish Shah. "We have had years of experience advising and assisting businesses in the startup world globally and look forward to the challenge of taking them to the next level."
The list of startups that have retained Command Partners over the last few months range from mobile application developers, social networking companies and many crowdfunded startups on Kickstarter. Representative clients include:
ModelKarma is a new social media networking site for enhancing the careers of both aspiring and established models.
Kyck is a new digital media platform, soccer app, that connects soccer fans from around the globe.
COOKOO watch is a technologically advanced, stylish watch that syncs with smartphones to give the user up-to-date alerts as they get them to their phone. It's part of the smart watch revolution.
Rowdy Robot is a startup research and development team, which has created their first product—the TOD smart beacon—that connects people and places to the "Internet of Things."
REMYXX Sneakers are the world's first 100% recyclable sneakers. The company was featured on ABC's popular TV show Shark Tank, where creator Gary Gagnon made a deal with Daymond John of FUBU. REMYXX went on to become the most funded sneaker on Kickstarter after hiring Command Partners.
LunaDisc is a new Fair Trade sports disc from Phd Productions, the creators of Pocket Disc. The LunaDisc is a safe toy with built in LED lights, making indoor and outdoor play both fun and exciting.
OtherScreen is a mobile platform that allows users to participate in surveys and answer questions with a chance to win prizes during their favorite TV shows and sports games.
Command Partners has been retained by more than 15 startups since May, and the business is looking to grow. It has been one of the few firms in the industry to specialize in marketing crowdfunding projects that are featured on sites like Kickstarter that allow people to not only raise funds for creation but provide legitimacy to their goals. Command Partners also has experience helping companies with AngelList, a website where venture capitalists can invest in startups for equity.
Command Partners is becoming a global company, working with US companies as well as firms with a presence in Europe, Asia, South America, Germany, Israel, Hong Kong and Australia.
To learn more of Command Partners' clients, visit commandpartners.com.
About Command Partners
Command Partners focuses on the top strategies for driving online visibility and lead generation, including social media marketing, search engine optimization, public relations, strategic advisory, social recruiting and startup marketing. Command Partners is located in Charlotte, NC and works with clients around the globe.