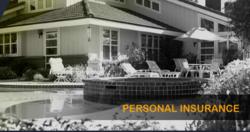 We continue to strengthen client services with specialized focus
San Francisco, CA (PRWEB) October 15, 2011
Van Maroevich, president and CEO of Maroevich, O'Shea & Coghlan Insurance Services and Fred S. Nagle, III, president of San Francisco Insurance Center, proudly announce that SFIC has joined MOC, effective September 1, 2011.
San Francisco commercial insurance provider, MOC Insurance Services provides risk management and employee benefits consulting services within specialized industries across the United States. The combined entity creates an organization of 65 professional employees servicing business and personal clients nationwide with annual premiums exceeding $100 million.
"We continue to strengthen client services with specialized focus. Risk and claims management expertise concentrates in the industries of real estate, entertainment, thoroughbred racing, agriculture and viticulture, marine and aviation, while building one of the largest independent insurance brokerages in Northern California," said Van Maroevich.
Maroevich reaffirmed MOC's commitment to unsurpassed client service, which will guide their strategy toward further growth.
Together, the two Northern California firms will offer insurance services including commercial insurance, workers' compensation insurance, real estate insurance, arts & entertainment insurance, personal insurance, aviation insurance and benefits insurance.
MOC Insurance Services is located at 44 Montgomery St., 17th Fl., San Francisco, CA. To learn more about San Francisco's personal insurance provider, MOC Insurance Services, call 855-217-4097 or visit http://www.mocins.com.
About Maroevich, O'Shea & Coghlan Insurance Services
MOC Insurance Services works with clients and insurers to provide the highest level of customer service, insurance expertise and professionalism. Its success is driven by integrity and continued commitment to outstanding service.
###