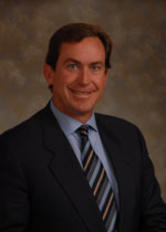 Denver, CO (PRWEB) June 27, 2011
Attorney, Otto Hilbert, a commercial litigator with the full-service law firm Robinson Waters & O'Dorisio, has been named the Colorado Judicial Institute's Board Chair.
As Board Chair, Hilbert will continue the Colorado Judicial Institute's mission to ensure fair and impartial courts and improve accountability in the legal system.
The Colorado Judicial Institute is a non-profit organization dedicated to furthering the public understanding of the Colorado judicial system, working to ensure that the courts meet the needs of the people, and preserving and enhancing the independence and excellence of Colorado courts.
Robinson Waters & O'Dorisio, P.C. was founded in 1976. The firm has 32 lawyers serving clients throughout the Rocky Mountain region and is engaged in a comprehensive legal practice based in litigation, commercial transactions, real estate, gaming, franchise and family law.
###