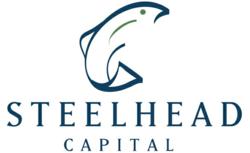 It's one thing to talk about the U.S. recovery, but what factors loom out there from Europe or otherwise that could have an impact on our interest rates here in the U.S.?
San Francisco, CA (PRWEB) September 14, 2012
Mr. Peter Slaugh had the good fortune to send a list of his top ten questions about the current trends in the commercial real estate investing market to industry expert Mr. Dan Fasulo, Managing Director of Research for Real Capital Analytics.
(Begin podcast preview.)
PS: Great, okay. Well let's start at the top of the list. Can you give me a little bit of commentary on and the audience a little commentary on historical interest rates over the last couple years and maybe a little crystal ball forecast on what you see happening in the next 12 to 24 months?
DF: Well, I can certainly tell you what happened. My forecasts are notoriously wrong, but that said, though most of our economist's forecasts over the past ten years have been wrong. Due to a lot of reasons we've been the beneficiaries in commercial real estate of a low interest rate environment. The ten years pushing all year, all time lows. I think a couple months ago we fell below 1-1/2 percent, which obviously is going to influence mortgage rates, and for an investor looking at a commercial property and even for a lender, I mean, the spread between average cap rates or mortgage rates and the ten year, it's at a ten-year high. We're looking at a 400 to 500 basis points or better for certain property sectors and it certainly created an environment where real estate, especially commercial real estate looks awfully attractive versus some of the alternative investment classes out there.
We have many clients, investor clients and lender clients who struggle with where interest rates are going as part of their analysis. I think it's an easy bet to say they're going to go up over time and back to more normalized levels. The Federal Reserve has announced its intentions to try to keep the low rate environment in place until at least 2014, but the wild card is is the economic recovery. And if it really does pick up steam, we could get an environment where interest rates are going to come up maybe faster than anyone thinks. But the flip side of that is if the economy's recovering, it means the NOI's are improving too, right?
PS: Sure, and what do you see now that we are deeply immersed in a global economy. It's one thing to talk about the U.S. recovery, but what factors loom out there from Europe or otherwise that could have an impact on our interest rates here in the U.S.?
(End preview.)
In this 25 minute podcast, the other questions about commercial real estate trends include:
1. Comment on current interest rates – recap last 24 mos and what the forecast is for the next 12-24 months?
2. Discuss upcoming maturing debt – how much, range of performing to non-performing – is there a "white elephant" in the room with regards to distress that still needs to written off?
3. What's the view of how these deals will find new debt?
4. Where are the traditional banks? Are they re-engaging or are they still overwhelmed with culling through their existing portfolios?
5. Are values intact to support refinance of pending maturities?
6. Give some insight as to asset classes – we know multi's have performed the best throughout the economic melt-down, but can you provide some color on which asset classes have performed or not performed?
7. Freddie Mac has adopted a securitization approach to bundling their apartment loans – with recent news regarding the future role of agencies in our lending arena – what is the role of Freddie, Fannie and HUD shifting on a go-forward basis?
8. Has there been a shift in overseas funds participating in US commercial real estate investments?
9. The larger US institutional REITs and funds seem to be very active in acquiring real estate assets – what are the small and mid-size players doing in this current environment?
10. Where do you see the opportunity in capital markets from a lending standpoint?
To hear Mr. Dan Fasulo's riveting responses along with the rest of this exclusive interview, investors and media members are encouraged to visit news.SteelheadCapital.com, on September 21. (The full 25-minute podcast will be pre-released to Steelhead Capital newsletter subscribers on September 19.)
About Steelhead Capital:
Since 1998, Steelhead Capital, Inc. has been a premier provider of commercial real estate financing solutions and advisory services for commercial real estate investors. Steelhead Capital brings an extensive network of lending sources, structured finance experience with a focus on acquisitions, and a clear commitment to personalized customer service for investors financing properties in any of the 50 states.
For additional information about Steelhead Capital or to submit a no-obligation commercial loan request, please contact Mr. Peter Slaugh or visit http://www.steelheadcapital.com.