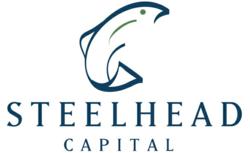 San Francisco, CA (PRWEB) September 07, 2012
1) The borrower's net worth should be approximately equal to the property value
After downpayment and closing costs, borrower should be able to show 10% in liquid assets remaining.
2) Similar commercial real estate investing and property type experience.
3) Loan-to-Value (LTV) of 70%- 75%, up to 80% in select deals.
4) Ideally the property is located in a primary sector market that is among national locations showing signs of job growth and recovery.
Yes, these are some pretty tough requirements, but there are some great deals out there for investors who meet these criteria.
While most commercial loan firms are sitting back and waiting for the dust to settle, Steelhead is looking clearly at the future of commercial real estate financing, and we are focused on creating a space that supports investors likewise looking forward.
About Steelhead Capital:
Since 1998, Steelhead Capital, Inc. has been a premier provider of commercial financing solutions and advisory services for commercial real estate investors.
Steelhead Capital brings an extensive network of lending sources, structured finance experience with a focus on acquisitions, and a clear commitment to personalized customer service to investors financing properties in any of the 50 states.
For additional information about Steelhead Capital or to submit a commercial loan request, contact Peter Slaugh or visit http://www.steelheadcapital.com.