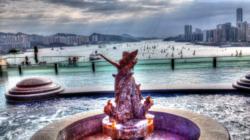 "We realize the importance of having a trusted partner that is located in the Hong Kong region to address local needs and concerns that we would not be able to accommodate as effectively from afar." Ascendix CEO, Wes Snow
Dallas, Texas (PRWEB) December 17, 2012
Ascendix Technologies has announced the selection of their partner in Hong Kong as Tetra Limited, a Gold Business Intelligence Partner of Microsoft. Ascendix is a leading CRM provider that focuses on the Commercial Real Estate industry. Tetra is a preferred Microsoft partner in the region with a team of knowledgeable professionals that currently serve this growing market.
Commercial Real Estate solutions offered to Hong Kong in the past have not been successful due to lack of local support for the applications. Seeing the need, Ascendix carefully selected a team that would have the extensive CRM experience to implement AscendixRE and support the users in Hong Kong.
"We realize the importance of having a trusted partner that is located in the Hong Kong region to address local needs and concerns that we would not be able to accommodate as effectively from afar. We are extremely excited about the partnership with Tetra for these reasons and look forward to continued pursuit and finalization of this strategic relationship," said Mr. Wes Snow, CEO and President of Ascendix Technologies, Inc.
AscendixRE is built on Microsoft Dynamics CRM 2011, a proven CRM solution, which makes this a competitive solution for enterprise customers. Additionally, the constant evolution of the products and services along with using the latest technology assists customers in not being left with a system that will become obsolete in the future. Features include deal tracking, stacking plans, property and lease detail management, lease/sales comps by geocoding and more.
Tetra Limited ("Tetra") is a Hong Kong based Information Technology consultancy firm which focuses on helping clients to improve their business by IT Solutions. Tetra adheres to the idea of "Focusing on your business solutions not infrastructure," providing professional services with solutions functioning for CRM, BI and Collaboration. Their lead consultants have over 15 years of experience in Collaboration Solutions and over 10 years of experience in CRM and BI. In line with "create business value" service mortal, Tetra has a unique practice on how to provide high-quality and forward-looking consulting service for enterprise IT implementation.
As a Gold Certified Partner of Microsoft, Tetra has implemented over 100 projects from traditional collaborative tools to the most complex customized application development projects. Through the wide range of cooperation with large and medium enterprises, Tetra is experienced in solving business questions, driving end-user adoption and accelerating return on investment.
Ascendix Technologies clients are both domestic and international. Located in Dallas, Texas this CRM development company has been in business since 1996 and has maintained relationships with the corporate offices of the global leaders in Commercial Real Estate. Founding partners Wes Snow and Todd Terry have focused on the commercial real estate CRM software needs and created a second to none tool by choosing to enhance customers' existing investment with Microsoft. You can follow "The CRE Blog" for updates in Commercial Real Estate software and technology trends.