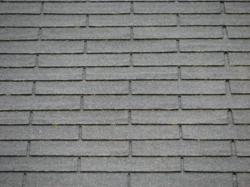 One factor that homeowners or building owners have little control over is the type of materials used.
Orlando, FL (PRWEB) October 12, 2012
Commercial roofing in states like Florida is now growing in opportunities. The recent renovation work and construction for widening the Panama Canal is providing more work for some roofing companies. The commercial roofing contractor Orlando, FL company, Roofing Emporium, has expanded its operations in the Orlando area. Expert contractors are now available seven days a week in most cases to help homeowners or business owners with roofing issues. The quality of materials used and experience of its partner contractors has helped Roofing Emporium to expand into multiple cities in Florida. More information about Orlando services can be found at this link http://www.roofingemporium.com/commercial-roofing-contractor-orlando-fl.
As the hurricane season in Florida ceases, some homeowners and business owners are likely to seek roof upgrade services. Strengthening an existing roof structure is one of the services that professional roofing companies can provide. Material creation is constantly expanding as new materials are used to protect against wind, water and hail damage during tropical storms and hurricanes.
Companies like Owens Corning that produce high quality materials are helping to provide hurricane proof products to roofers in states like Florida. The Roofing Emporium contractors are now using Owens Corning products and other products that are designed to maximize roof safety.
New home construction has started to grow in many states again according to housing data. Builders that are now constructing new homes and condominiums plan in advance to find and qualify professional roofing companies. One factor that homeowners or building owners have little control over is the type of materials used.
The Roofing Emporium contractors that are dispatched for roofing services discuss the installation and repair options with builders and homeowners to ensure the correct quality roofing coverings are used. This service is in line with Florida state legislation for building permits.
One area of expansion that Roofing Emporium has undertaken is with its online web presence. New and helpful information is now added daily to the RoofingEmporium.com website to help homeowners and business owners that are searching for roofing information.
A new online quotation system is now in place to help simplify the roofing quote process. A local telephone number is also available for Florida residents to call and retrieve more information about services offered by Roofing Emporium.
About Roofing Emporium
A staff of licensed commercial and residential contractors is part of what Roofing Emporium offers to citizens of Florida. A team of dedicated roofing specialists started this company that is now expanding in the North Florida area. The Roofing Emporium contractors use high quality materials that are offered from companies like Owens Corning. These materials and the experience of each contractor are two elements that have helped Roofing Emporium to expand. The Roofing Emporium company is based in Jacksonville Beach, FL and offers its services seven days a week.