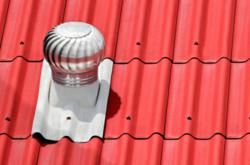 This new flat roof service is available immediately to North Florida business owners.
Daytona Beach, Florida (PRWEB) November 29, 2012
Roof Link Inc. has more than a decade of experience helping homeowners and business owners receive the absolute best in roofing repair or replacements in North Florida. Roof Link Inc. is now offering its commercial roofing contractors in Jacksonville, FL experts to business owners that need flat roof repair. More information can be found at http://www.roofingjacksonvilleflorida.com/blog.
This new service is designed to help those with non-traditional roof coverings. This new flat roof service is available immediately to North Florida business owners.
Commercial roofing systems often differ from those that are used for residential applications. The majority of homeowner roofs are constructed with wood and asphalt shingle systems. A commercial roof can involve steel, PVC, rubber or other materials that must be treated differently during the application and installation.
Roof Link contractors are now using materials that are constructed specifically for flat roof systems. Companies like Owens Corning provide some of the materials that are now used in all Roof Link Inc. applications.
The standards for a commercial roofing system in Florida can differ from those in other parts of the United States. The hurricane zone map and local ordinances could require that certain materials are used or upgraded on existing roofs to ensure a structure meets all building codes. The Roof Link Inc. contractors that are now referred to business owners know and abide by this new legislation.
The time period after the hurricane season ends is one of the busiest for many local roofers. Companies that repair storm damage or upgrade an existing roofing structure typically do so in between the hurricane season after the fall of the year. To meet the demands of local companies, Roof Link Inc. offers its contractors seven days a week for immediate service.
The cost of a new roof installation or repair job could be covered by some insurance companies. The type of coverage that a policyholder has could help expedite repair or installation services. One new service that Roof Link Inc. offers to companies is to meet with insurance adjusters on site.
This new service can allow an experienced Roof Link Inc. contractor to point out problems or potential problems to a qualified adjuster. This could help a business owner to get the maximum amount of services provided by an insurance company.
Those that are researching commercial roofers in Jacksonville, FL can now contact Roof Link Inc. at the following office address:
Roof Link Inc.
2730 Isabella Blvd.
Suite 50
Jacksonville Beach, FL 32250
(904) 900-2801
http://www.roofingjacksonvilleflorida.com
About Roof Link Inc.
Roof Link Inc. has serviced the North Florida area for over a decade. By referring roofing experts to all jobs, Roof Link has been able to build its company reputation in the state of Florida. The contractors that are dispatched by Roof Link Inc. to homeowners and business owners are licensed in the state of Florida for all repairs and replacements. By keeping services affordable, citizens of North Florida and surrounding areas have been able to benefit from quality repairs without the high cost. Roof Link Inc. is based in Jacksonville Beach, FL.A new YouTube channel has been launched at http://www.youtube.com/user/bestfloridaroofer.