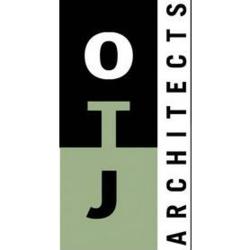 Our experience has shown people feel secure in an environment that is comfortable, and if they are able to manage their workspace, they feel more engaged and are likely to stay there longer.
Washington, D.C. (PRWEB) January 10, 2013
The professional commercial architects at OTJ Architects are helping business leaders retain and leverage their assets for a successful 2013. Today, organizations are shifting toward creating work environments that accommodate all types of employees and working styles with the goal of recruiting the best and the brightest minds and retaining existing employees. By creating these workspace environments that inspire ideas and increase productivity, business leaders are seeing the benefits of improved employee morale, recruitment strategies and outside business relations. OTJ Architects' New Year's resolutions are designed to help businesses achieve success in the New Year.
"In today's world, companies have to accommodate greater innovation, increased technology and different generations of employees all in one workspace," said Lance Jaccard, Partner at OTJ Architects. "This can be challenging as generational gaps and varying functionalities between departments can provide different expectations and styles of working."
In an effort to help businesses with their 2013 initiatives, the architecture consultants at OTJ have come up with four New Year's design resolutions that are proven to improve recruitment strategies, employee retention, employee motivation and outside business relations.
1. Enhance your brand by developing a keen understanding of who you are and where you want to go as a company.
2. Understand your employees' wellbeing and decide which work styles would work best. The traditional office model doesn't work for everyone anymore, which is becoming more evident with the generational shift occurring in the workplace right now.
3. Make every employee a brand champion by reinforcing your message through the design highlighted by the new model. People want to work for brands they admire.
4. Be unique and set industry standards when it comes to an environment that contains a purpose behind everything. Clients and prospective employees then become more interested, while other businesses take notice and try to learn from what you have done.
"What most companies are discovering is that as people spend more and more time at work, they are looking for a functional place where they can be themselves," Jaccard said. "Our experience has shown people feel secure in an environment that is comfortable, and if they are able to manage their workspace, they feel more engaged and are likely to stay there longer."
Countless workplace surveys on the best places to work also see things like "fun" as the most commonly used word and key driver used by employees and management to describe what constitutes a better workplace. In an article by CiteHR, some businesses have even seen about a 150 percent retention increase once a workplace has transitioned to this increasingly popular workplace model.
As a result, OTJ Architects has helped the biggest names in business, including Capital One and LivingSocial, create their own configurable office spaces featuring fun, vibrant and stimulating open plans that encourage staff to communicate and collaborate. Staying true to each company's heritage and philosophy, OTJ's unique design methods reinforce the effective and comfortable maximization of space for employee use.
For more information please visit http://www.otj.com/
About OTJ Architects
OTJ Architects is a well-respected architecture and interior architecture design firm that has successfully completed thousands of projects throughout the country. Founded in 1990, OTJ is comprised of five studios headquartered in Washington, DC, with more than 60 architects and designers, many of whom are LEED Accredited Professionals. The responsive architecture and interior architecture consultants create effective environments through listening, understanding and tailored design. These designs focus on helping clients enhance collaboration, company branding and employee recruitment and retention. OTJ's design teams provide clients with personalized attention to create workplace solutions that reflect their unique, individual needs.