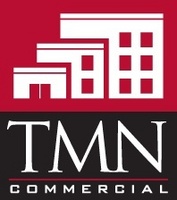 TMN is proud to have found success in mid-Michigan
OKEMOS, Mich. (PRWEB) June 16, 2008
"TMN has been working in the commercial building market for more than 25 years," stated Jeff Shapiro, Vice President of Business Development. "We felt it was important to put dedicated resources into the commercial building, leasing and management business."
TMN will continue to operate TMN Builders, Inc. as both the parent company and the residential building company. With a variety of residential neighborhoods currently active and more on the drawing board, TMN Builders will now concentrate solely on the residential market while TMN Commercial can more specifically focus on the commercial side of the business.
"What started as a small component of our business has grown to the point where we need to make the two operations more independent," states TMN's President Rudy Hirt. "The commercial side of TMN has become a significant entity and we need to provide the focus, the resources and the vision from management that will allow it to continue to grow and prosper."
TMN will launch a corporate campaign featuring the new TMN Commercial red, black and white logo, along with the tag line "Our Experience. Your Advantage." that focuses on their most pronounced strength, their experience in the market.
Television, radio and print will be utilized to tell our story, and new signs will be erected at all of the TMN Commercial buildings over the next month. A new TMN Commercial website will provide a single comprehensive resource for people researching TMN's capabilities.
"TMN is proud to have found success in mid-Michigan," stated Shapiro. "This is just the next logical phase in our development as a company and as individuals."