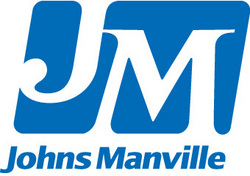 Where we once had many individual sites for our products, we now have one centralized Web site to access product information, instructional videos and industry resources.
Denver, CO (PRWEB) May 2, 2008
Johns Manville (JM), a leading global manufacturer of an extensive line of energy-efficient building products, has re-launched SpecJM.com and created an enhanced online resource focused on providing building professionals with a centralized resource center for commercial and residential projects. SpecJM.com serves as the building professional's resource for product solutions, information on the science behind the products, instructional videos on installation and product use and tips to maximize LEED® credits for sustainable building, along with continuing education resources.
"Johns Manville is dedicated to providing building professionals with the products and resources necessary to meet their building objectives for residential and commercial projects," said Stephen Crouch, residential market manager of building products for Johns Manville. "Through SpecJM.com, builders, contractors and designers can easily navigate through product information and industry resources that will help them to best utilize JM products that will enhance the health, safety and comfort of those who occupy the buildings they create."
JM is committed to supporting building designers and architects who create structures that preserve the natural environment, utilize renewable resources, use less energy, last longer and are comfortable to be in and around. JM offers the only complete line of Formaldehyde-free™ fiber glass building insulation products, providing better indoor air quality, outstanding acoustical and thermal performance and more certified post-consumer recycled glass than other fiber glass insulation.
SpecJM.com provides case studies and industry resources, including tips for earning credits towards qualifying for LEED® certification and the products that help to earn the certification. With roofing systems, thermal and acoustical building and mechanical insulations, interior wall coverings and material used in carpets, ceiling tiles and acoustic wall panels and partitions, JM products are fundamental to energy efficiency. The Web site provides links to JM products that will earn credits across categories including sustainable sites, energy and atmosphere, materials and resources, indoor environmental quality and innovation and design process.
"We set out to expand and make SpecJM.com a 'one-stop shop' for professionals to utilize when making decisions that impact their business and their customers," said Joelle Patten, manager of e-Business for Johns Manville. "Where we once had many individual sites for our products, we now have one centralized Web site to access product information, instructional videos and industry resources."
SpecJM.com follows the launch of its consumer-oriented counterpart JMHomeowner.com in November 2007, an online energy-efficiency resource center dedicated to empowering homeowners to make informed decisions about products that can improve their home's energy efficiency along with the health, safety and comfort of their families. JMHomeowner.com offers consumers product information, a contractor locator and tools such as the Home Energy Analysis, an energy-efficiency calculator that allows homeowners to evaluate their home's energy efficiency through a step-by-step evaluation of their home's specifications.
About Johns Manville:
Johns Manville, a Berkshire Hathaway company (NYSE: BRK.A, BRK.B), is a leading manufacturer and marketer of premium-quality building and specialty products. In business since 1858, the Denver-based company has annual sales in excess of $2 billion and holds leadership positions in all of the key markets that it serves. Johns Manville employs approximately 7,800 people and operates 41 manufacturing facilities in North America, Europe and China.
###