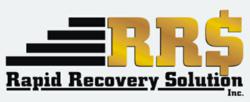 Bohemia, NY (PRWEB) June 01, 2013
On June 1, John Monderine, CEO of Rapid Recovery Solution, one of New York's leading commercial debt collection agencies, responds to Louisiana's attempts to recoup some of its outstanding losses by revamping its debt collection efforts.
According to a May 28th article from the Shreveport Times, "centralized debt collection a work in progress," Louisiana legislators are attempting to reach a deal to "centralize and toughen debt collection efforts" in order to increase funds for state expenses. It is estimated that these efforts would generate over $200 million over the next five years.
Rep. Chris Broadwater has been an advocate for addressing the state's debt collection efforts, says the article. Broadwater has been "working for a year on ways to get the state's back-owed bills paid and generate millions of dollars owed to state agencies." Broadwater believes the state has been too lackadaisical in securing payments for the state's many delinquent accounts, which total over $1.4 billion.
The Senate Finance Committee's stall on Broadwater's proposal to address administrative costs and cash flow does not help matters either, as Sen. Mack White comments: "It's a lot of money, and I really wish we could collect it. It would solve a lot of our problems."
Broadwater's bill would create a cohesive and coordinated collection system "to handle all state government debts." The bill proposes a "new debt recovery office in the Department of Revenue" equipped with "the authority to revoke and suspend state-issued licenses for back debts, among other things." In addition, agencies would have to refer their accounts to the new office for debt recovery, or to the attorney general's office.
A contractor sought out by Louisiana Gov. Bobby Jindal to design a plan to improve the state's debt collection system "estimated the state could bring in an extra $150 million to $200 million within five years" if it streamlined its debt collection system by adopting the measures outlined in Broadwater's bill.
John Monderine, CEO of Rapid Recovery Solution, says that the rise of centralized debt collection services for cities and states is beneficial, as long as public departments adhere to the same rules that private agencies are held to. "As a private debt collection services agency, we're required to adhere to guidelines established by legislation such as the Fair Debt Collection Practices Act, which is a national law, as well as a myriad of state and local laws that regulate collection behavior. We think that any legal methods that are successful in getting debt repaid should be used by any collectors, be they public or private. When it comes to collections, governments can sometimes find themselves in a position to operate outside of the rules that they themselves were responsible for establishing. This is confusing to consumers – should they be made to think they can take a government debt collection agency more seriously than a private one? As long as we are all following the same rules, this should be a great way to get a healthy influx of cash back into Lousiana's coffers."
Founded in 2006, Rapid Recovery Solution, Inc. is headquartered at the highest point of beautiful Long Island. Rapid Recovery Collection Agency is committed to recovering your funds. We believe that every debtor has the ability to pay if motivated correctly. We DO NOT alienate the debtors; we attempt to align with them and offer a number of ways to resolve not only your debt but also all their debts.
###