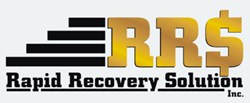 Bohemia, NY (PRWEB) June 07, 2013
On June 7, 2013, John Monderine, CEO of Rapid Recovery Solution, one of New York's leading commercial debt collection agencies, comments on an article reporting that federal lawmakers are seeking to enact consumer protections in an effort to combat illegal debt collection practices.
According to a June 5th article from The Columbus Dispatch, "Debt-collection reform urged," lawmakers are putting pressure on government agencies to ramp up their efforts to keep track of deceptive debt collectors.
Commercial collections CEO John Monderine says debt collection affects millions each year. The article reports that over 15% of adults had a debt in collection, last year alone, and while some were legitimate, many were not.
Now, Senator Sherrod Brown (D-Ohio) has urged the Consumer Financial Protection Bureau to take action against collection agencies. Brown says he is "hearing more and more of these stories" revealing the frequently aggressive tactics of collection agencies. The Ohio attorney general's office has procured over 12,000 complaints against 3,000 debt collection agencies since the beginning of 2009, reports the article. 1,000 of those complaints were submitted since January 2013.
Monderine says Brown is taking valuable steps to alleviate this nationwide issue, saying that the senator has "stepped up to the plate" in choosing to address consumers' concerns and target the collections industry. "Traditionally, it has been very easy to become a victim of abusive debt collection," he says, "and it is the Consumer Financial Protection Bureau's responsibility to put consumer protections in place and hold collection agencies accountable for their actions. Last year, the FTC got over 125,000 collections-related complaints from consumers, and it turned out that almost half of the complaints came from consumers who didn't owe anything."
Brown emphasized in a letter that "debt collectors' outsized influence on consumers'… financial health could prove exceedingly harmful" if federal intervention does not take place, reports the article. While the Fair Debt Collection Practices Act has implemented strict regulations for collection agencies, there are few standards set regarding documentation of alleged debts. As a way to address this, Brown proposed that debt collectors have evidence and documentation that a debt is actually owed.
"Several states have recently enacted similar legislation," says Monderine. "Collectors are required to have adequate account information about alleged debtors – it's really the only way to solve the accountability problem that allows unethical collectors to continue to operate. This is a historically ruthless industry that is gradually shifting as consumers are becoming more informed of their rights and lawmakers are implementing more oversight into the system. Requiring collection agencies to have documented proof of debts and accurate, verifiable account information about debtors will go a long way toward eliminating consumer complaints and investigations."
Founded in 2006, Rapid Recovery Solution, Inc. is headquartered at the highest point of beautiful Long Island. Rapid Recovery Collection Agency is committed to recovering your funds. We believe that every debtor has the ability to pay if motivated correctly. We DO NOT alienate the debtors; we attempt to align with them and offer a number of ways to resolve not only your debt but also all their debts.
#####