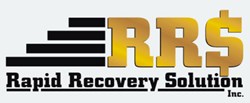 Bohemia, NY (PRWEB) June 11, 2013
On June 11, 2013, John Monderine, CEO of Rapid Recovery Solution, one of New York's leading commercial debt collection agencies, praises a new social tool that families can use in order to raise money to deflect the costs of a college education.
According to June 8th, 2013, article from VentureBeat.com, "Instagrad tackles student loan debt with crowdfunding platform for college," Instagrad has created an outlet to assist parents in paying for their kids' college education. With student loan debt totaling over $1 trillion, more and more parents and students are finding it increasingly difficult to afford the cost of college.
Instagrad acts as a platform for family and friends to invest in a child's 529 savings plan. It also allows parents to include photos, messages and facts about their child in order to paint a holistic portrait of their lives and turn social occasions into opportunities for fundraising.
John Monderine, a collection agency CEO and financial expert, says this platform could be a game changer for some families – provided that they start early. "This is imperative," he says. "When you're talking about accruing money for college or retirement – any kind of savings – starting young and being consistent are the main must-haves. Innovations like the Instagrad platform can be a wise investment tool for families if they start using it when their children are very young. A college education is possibly the greatest gift anyone can help contribute to."
CourseSmart, an educational startup, concluded in a study that US tuition prices are projected to double in the next decade, making it even more difficult to pay for higher education. To further validate this claim, over half of the adults between the ages of 18 and 34 who do not hold a bachelors degree simply can't afford a college education.
Didier Boucard, cofounder of Instagrad, explains his inspiration for devising the platform in the first place: "All the founders come from modest backgrounds, so college is what made us into the people we are." Surprisingly, Boucard believes his biggest competitors are Toys R Us, Walmart, and Target because parents are bombarded with advertisements of toys, clothes and other materialistic items. His main motive is to help parents find ways to increase the affordability of a college education, "With student debt at 1 trillion we want to change the paradigm and make parents refocus on what's important: a college education."
Monderine says that the ubiquity of social media has allowed people to apply innovative tools for connectivity and crowdsourcing to almost any facet of their lives. "Out-of-the-box thinking is the only way we can make a real change in what has become a student debt crisis. This could possibly create a cultural shift in the way people conventionally think about giving gifts," he says, "and go a long way towards avoiding and eliminating future college debt."
Founded in 2006, Rapid Recovery Solution, Inc. is headquartered at the highest point of beautiful Long Island. Rapid Recovery Collection Agency is committed to recovering your funds. We believe that every debtor has the ability to pay if motivated correctly. We DO NOT alienate the debtors; we attempt to align with them and offer a number of ways to resolve not only your debt but also all their debts.
#####