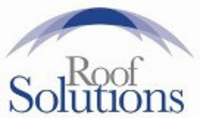 Smyrna, GA (Vocus) July 30, 2010
Roof Solutions commercial roofing company was asked to partner with general contractor JM Wilkerson on the Braelinn Village remodel project. As a member of the United Union of Roofers, Waterproofers and Allied Workers Local 136, Roof Solutions was perfect for the job. Their roofing team removed the existing built up and EPDM roof systems and installed a Johns Manville mechanically attached 60 mil TPO commercial roof system to the 160,000 sq. ft retail center. The project was completed on July 14th, 2010. Roof Solutions has worked closely with Roofers Local 136 to man the job with union employees.
Great improvements to both the structure quality and appearance have been made by the contractors working on the commercial roofing system. Braelinn Village is a thriving residential and business community in Peachtree City, Georgia. Both town officials and residents are excited about the improvements that are being made in their neighborhood. Peachtree City and the surrounding areas have grown rapidly over the past decade, and the large number of construction needed has attracted many contractors to the area. In this competitive market, Roof Solutions has been able to stand out among commercial roofing companies given their reputation for quality and price.
Roof Solutions, an Atlanta commercial roofing company, was founded on a simple principle - Do the right thing. That means working with our customers to determine what the right solution is for them; performing our duties in a timely, professional and courteous manner; and not calling a project complete until our customers are fully satisfied with our performance. We take pride in developing long-term relationships with our customers, listening to their needs and determining the best course of action for each individual roof. Our goal is to exceed our customer's expectations before, during and after our project. Our services include commercial roof repair & maintenance, 24/7 emergency response, roof inspections, thermal imaging, project forecasting & budgeting, roof design, and roof replacement.
###