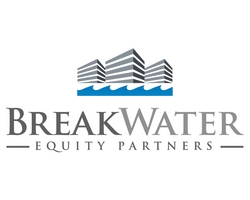 Most of our clients are very sophisticated developers or investors, but they do not realize how much leverage they may have against the lender, or how to translate that leverage into a successful debt restructuring or principal reduction.
San Diego, CA (PRWEB) February 22, 2011
Breakwater Equity Partners, a consulting firm specializing in commercial loan workouts, announced today the closing of a successful loan workout on a stalled twelve-story office building construction project in downtown San Diego.
"While Breakwater Equity has performed many commercial loan workouts throughout the United States, it was especially satisfying to help a project right here in our home town of San Diego," said Phil Jemmett, President of Breakwater Equity Partners. "Living and working in San Diego, we've seen the impact of the commercial real estate downturn first hand, and it feels great to help investors and see a downtown commercial property returned to viability."
The construction project, which began in 2007, involved a seasoned San Diego developer, a private equity group out of Texas and a group of individual investors from California.
Far East National Bank committed to fund a $16MM construction loan, but stopped funding the project in the middle of construction. This meant that the loan payments could no longer be made as they were built into the financing package. For eight months the investor group attempted, in vain, to get the bank to reengage in the project so they could finish the construction. Despite repeated attempts to resolve the dispute, the bank would not budge and began foreclosure.
"I had invested $100,000 on legal counsel with a very good law firm in LA," said Malcolm Davies, the developer for the project, "and while they were excellent to work with in every way, their preliminary work to file a lawsuit against the bank was fruitless. We had no leverage and the bank remained unresponsive."
After investing over $5 Million in cash and several years of effort, the entire project was on the verge of collapse. Foreclosure was only 30 days away and the investors were about to lose their entire investment and suffer negative tax consequences stemming from the impending foreclosure.
"We had to make a quick decision, said investor Anthony Morreale, "lose the property, hire legal counsel, or find a commercial workout specialist. We met with very qualified attorneys and quickly realized we would be spending hundreds of thousands of dollars in legal bills and be potentially tied up in litigation for years – with no guarantee of a successful resolution. The lawyers would not work on a contingency and could give no assurance of a likely outcome or timeframe, which led us to the decision to hire Breakwater."
Breakwater's comprehensive due diligence process uncovered significant economic, litigation, and bankruptcy leverage points against the lender.
With a tight foreclosure deadline looming, Breakwater devised a cost-effective strategy to persuade the bank to delay the Trustees' sale. The bank entered into settlement discussions with Breakwater but tried to avoid liability by adopting a hard line negotiation position. Knowing the strength of the leverage points they had uncovered, Breakwater refused to back down. After lengthy maneuvering and negotiations stretching out over many months, Breakwater convinced the bank to write the loan down to just $575,000 - a reduction of 87%. Furthermore, Breakwater's strategy enabled the investors to escape large negative tax consequences by avoiding Cancellation of Debt Income.
Working with the client, Breakwater brought in a "White Knight" investor to inject capital into the deal and reposition it as a hotel. "We are delighted that this worked out so well for the investors," said Jemmett. "Most of our clients are very sophisticated developers or investors, but they do not realize how much leverage they may have against the lender, or how to translate that leverage into a successful debt restructuring or principal reduction. Our goal is to get our clients off their personal guarantees and keep them from losing their properties at the bottom of the real estate cycle -- so they can be in a position to profit when the market returns."
About Breakwater Equity Partners
Breakwater Equity Partners is a privately-owned commercial real estate consulting firm located in San Diego, CA. Breakwater provides commercial loan workout and negotiation services to property owners and investors throughout the U.S, and assists clients in raising debt and equity capital as part of a successful workout. The Breakwater team, consisting of experts in finance, banking, real estate, tax, bankruptcy, and litigation, has worked on over 170 commercial loan workouts throughout the country, with deep experience in a wide variety of real estate classes, including office, industrial, retail, multi-family, mixed use, master-planned communities, residential and land development, broken construction, golf courses, and agriculture. Breakwater also specializes in Tenant-in-Common loan workouts. For more information on Breakwater Equity Partners, please call 858-490-3630 or visit http://www.breakwaterequity.com. Read our commercial loan workout blog at http://www.breakwaterequitypartners.com/blog/
Media Contact:
Victoria Cunningham
victoria(at)breakwaterequity(dot)com
858-490-3630 x112
###