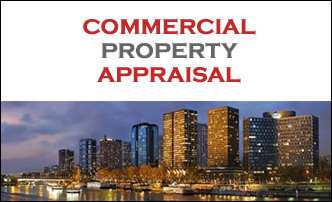 Our first appraisal request was for an apartment complex that brought in $7,500
Los Gatos, Calif. (PRWEB) July 10, 2007
CommercialPropertyAppraisal.com today announced the industry's first commercial appraiser directory designed to increase commercial appraisers' visibility and sales.
The commercial appraiser directory helps appraisers attract new business, as well as making the arduous process of finding local, licensed commercial appraisers easier for Fortune 500 international corporations, investors, commercial developers, commercial lenders, property managers, and other businesses of all sizes.
The directory's #1 ranking on Google, MSN, Yahoo and other major search engines, ensures that commercial appraisers listed in the directory are seen by the website's 2,900+ daily visitors.
"Our first appraisal request was for an apartment complex that brought in $7,500," said recently listed commercial appraiser Ethan Murray.
Commercial real estate appraisers that list in the directory receive a free profile page, unlimited updates, one year of coverage in the states and counties they choose, real-time visitor statistics and commercial appraisal requests emailed directly to them.
Commercial property appraisers that list in the directory before July 31, 2007 also receive $1,200 in free online marketing services that will help their company's website rise in the major search engines.
While some competitors charge up to $9,000 per year per city, CommercialPropertyAppraisal.com's pricing starts at just under $800 per year for coverage in up to five different counties. However, commercial appraisers wishing to list in the directory should do so before July 31, 2007, when prices are scheduled to rise.
Commercial appraisers wishing to join the directory may do so at http://www.commercialpropertyappraisal.com/join.
About CommercialPropertyAppraisal.com
CommercialPropertyAppraisal.com is the only company in the industry that provides a directory devoted exclusively to licensed commercial appraisers, as well as instant, online commercial real estate valuation reports to real estate investors, appraisers, mortgage brokers, financial institutions and real estate agents throughout the world. Learn more at http://www.CommercialPropertyAppraisal.com.
###