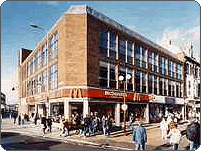 London, UK (PRWEB UK) 30 May 2012
The commercial property market in the UK is currently undergoing significant changes and prices generally are still on the decline. Although the retail sector has been hit the hardest and will take the longest to recover, the office and industrial sectors are also struggling and many predict that a recovery, which will be long, slow and hard, will not be seen for at least another 18 months.
Although there are several factors which are contributing to these difficult conditions, the shortage of available capital is still the main problem. Although banks have been told to lend, many are simply unable to do so as a result of increased financial governance regarding liquidity ratios. Furthermore, most banks have been exposed to the Eurozone crisis, spiralling bad debts and the payment protection insurance fiasco which has seen their share prices and credit ratings adversely affected.
In addition to the lack of available equity, unemployment has increased, inflation is out of control, austerity measures have restricted investment, consumer spending is at an all-time low, business failures are at an all-time high and there is a complete lack of confidence in the financial markets. Investors are therefore unwilling and/or unable to buy commercial property and with rents and capital values both falling, the prospects for the market in general look very bleak.
As a result of the above economic conditions, those with equity and access to finance who are looking to invest in commercial property are being very selective and trying to buy at rock bottom prices. Furthermore, as many are nervous about the fragility of the market, which in some areas has lost nearly 70% over the past few years, those wanting to invest are focusing on specific areas and specific sectors. Most will avoid vacant buildings and development deals, only buy income producing investments and only buy in prime locations. This has left most of the country, and most commercial properties, out in the cold.
However, all is not lost. There are a few companies that offer cash deals for all types of commercial property. The pick of the bunch is Sell My Commercial Property, which will consider all opportunities and buy shops, offices and industrial units throughout the UK. Sell My Commercial Property is run by Jason Werth, BSc (Hons.) MRICS, a member of the Royal Institution of Chartered Surveyors and a recognized commercial property commentator.
Sell My Commercial Property, which specialises in high street retail investments, are known to have an excellent track record and be flexible in their approach to suit sellers' requirements. Many sellers, who are tired of commercial agents charging high fees and over-valuing properties, are flocking to Sell My Commercial Property for a quick, cash deal. Sell My Commercial Property has a team ready to take calls from those who are either looking to sell or who simply want a friendly and informal chat with a commercial property expert.
Call them free and without obligation on 0800 011 4588 or complete and submit their online Property Information Form. Check examples of some commercial properties which the directors of Sell My Commercial Property have bought.