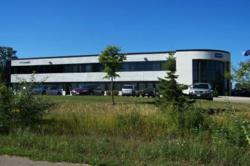 Last year was tough because of the election and there was a lot of uncertainty
Minneapolis, MN (PRWEB) May 07, 2013
According to a summary report released by J.G.M. Properties, Inc. (a Minneapolis commercial real estate property management company) that focuses on the top commercial property for lease trends in 2013, interest rates will begin to rise slowly.
Both buyers and sellers need to develop a stronger sense of urgency during low interest rates as industry analysts predict that these might be a full point higher by the fourth quarter of 2013 than they are right now. While sellers may want to wait till prices for commercial property for lease rise more, the longer they wait, higher will be the interest they might end up paying in interest for a new property. The greatest economic risk for commercial property owners is recession; The Wall Street Journal's most recent survey of economic forecasters shows a 17 percent risk of recession.
Commercial real estate investors are cautiously optimistic, and steady economic improvement suggests 2013 will wind up with a respectable 1.5% to 2% global growth in GDP. This bodes well for the commercial property for lease sector and industrial properties in global transportation centers that have invested in infrastructure. J.G.M. Properties, Inc. predicts that the demand for commercial property for lease will rise as more distressed properties enter the market along with a strengthening traditional position.
In the coming year, it's unlikely that prices of commercial properties would show a strong upward trend. Light to moderate gains are likely, but price risk is greater on the downside than the upside. A representative of this Minneapolis commercial real estate company cites a source stating, "Last year was tough because of the election and there was a lot of uncertainty. The commercial property for lease market enjoyed 11 consecutive quarters of occupancy growth and eight straight quarters of rent increases. But now that the election is over and the economy is showing some positive signs, we think we'll see more demand for commercial property for lease from "move up" businesses."
J.G.M. Properties is a small, family owned, Minnesota office space and commercial real estate Management Company, currently located in Bloomington, MN. JGM has released this report presenting a summary of emerging trends in commercial property for lease in 2013. JGM owns and manages over 1 million square feet of St Paul and Minneapolis commercial real estate properties, including office space for lease, warehouse space for lease, and retail for lease in Minnesota.
Cited Sources:
Bill Conerly, (2013). Commercial Real Estate Forecast Update 2013-2014 [Blog/Commentary]. Retrieved from: forbes.com/sites/billconerly/2013/02/21/commercial-real-estate-forecast-update-2013-2014/
Tracey Velt, (2013). Top 2013 Real Estate Trends [Blog/Commentary]. Retrieved from: realtrends.com/blog/top-2013-real-estate-trends