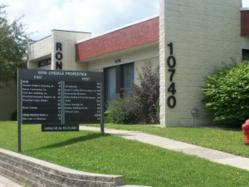 We strive to lend a personal touch that our competitors can't match
Minneapolis, MN (PRWEB) June 03, 2013
Bloomington commercial real estate tenant Reroof America Contractors, occupying a Bloomington office space in one of JGM's buildings, is offering a "Roofs for Troops" discount by providing a $300.00 rebate to all veterans and those in active service.
With over 30 years of experience, Reroof America Contractors is a "full service" roofing company which services nine states around the country. They handle everything from new roof installation, restoration/maintenance, re-roofs and repairs.
"We pride ourselves in customer service, warranties, and dealing with insurance companies. We strive to lend a personal touch that our competitors can't match," says Bill Ritenour, branch manager of Reroof America Contractors.
Reroof America Contractors have installed over 50,000 roofs and is fully insured with over one million dollars in liability coverage to protect their customers. They are licensed in all states where contract licensing is available.
"Reroof America understands that every home is different and every person has different needs and tastes. That's why our service consultants are trained to help each property owner find the unique solution to their roofing problems. We will not be satisfied until we know that we have provided you the most elegant and protective roofing systems that are available," says J.R. Emrich, president of Reroof America Contractors.
Reroof America Contractors are members of the National Roofing Contractors Association and are the preferred contractors by Owens Corning.
For more information, contact:
Reroof America Corp
10740 Lyndale Ave South #10W
Bloomington, MN 55420
Phone: 952-888-8440
Toll Free: 877-787-5179
JGM Properties, a family owned Minnesota office space and warehouse space Minnesota Landlord was founded over 30 years ago and owns and manages 12 suburban Minneapolis commercial real estate locations. JGM Properties works with hundreds of tenants, including Reroof America Contractors to provide office for rent, retail space, and warehouse for lease in Minnesota.