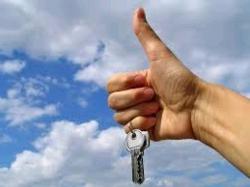 We offer a safe and comfortable place for our clients
Minneapolis, MN (PRWEB) May 06, 2013
Founded in 2008, Valhalla Place Inc provides a full range of services to treat addiction and mental health issues. Addiction services range from medication assisted treatment for opiate dependence from drugs such as methadone and suboxone, to high and low intensity programs aimed at alcohol and other substance of abuse or addiction. Valhalla Place's mental health services include individual, couples and family therapy.
Valhalla Place Inc's Driving With Care program is used as a tool for individuals who have been convicted of a DWI. The classes help students develop insight into their patterns of alcohol/drug use and to recognize how these patterns of use have contributed to their incidents of impaired driving.
"We (Valhalla Place Inc,) have experienced tremendous growth since opening their doors in 2008 and JGM has been very helpful in meeting our needs with both planning and in building out our new space," says Karen Greenstein, CEO.
Valhalla Place Inc's Woodbury office space clinic has expanded from 5000 sq ft. to 15000 sq ft. in four phases over three years. This type of scheduled expansion allowed Valhalla Place to prepare for and open another facility in Brooklyn Park last December.
"We offer a safe and comfortable place for our clients to open up and make the positive changes they are looking for," says Greenstein.
Valhalla Place Inc provides the highest quality care in a non-judgmental, supportive, professional setting.
For more information, call or visit their website. Phone calls answered and/or retuned promptly 24 hours a day. Valhalla Place Inc. accepts private pay clients and most types of insurance and public funding sources.
Valhalla Place Inc. Woodbury
6043 Hudson Road, Suite 220
Woodbury, MN 55125
Phone:
651-925-8200
http://www.valhallaplace.com
JGM Properties owns and manages the suburban St Paul commercial real estate property, Century Office Park office space, as well as 11 other suburban Minneapolis office space, and Minnesota warehouse space properties. JGM was founded in 1980 and works with over 200 tenants to provide them with office, warehouse, and retail space for lease in Minnesota.