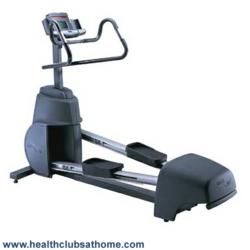 Being able to concentrate at a gym and do a heavy workout will really help to get the body ready for a good sleep
(PRWEB UK) 8 August 2012
There are many different types of sleep patterns that can be put under the banner of 'insomnia'. It is not limited to the classic case of not being able to sleep at all. Jetlag and other situations can see people thrown out of sync that can lead to a slight case of insomnia.
For short term problems, such as jetlag, there are medications that can be prescribed. However, this will not help if the underlying problem is more serious. Serious cases can develop from stress and other factors that can run parallel to a normal day. This can lead to the inability to 'shut off' at night and either not being able to sleep, or waking up in the early hours and being unable to fall back to sleep.
How can these underlying problems be beaten?
One of the main ways, suggested by the study, is to embark on a daily fitness regime. This may seem like adding more stress, but it will be quite the opposite. Working out offers structure; the chance to follow a routine that can then be followed by sleep. Going to the gym can also help to shut off, being able to turn off the phone and concentrate on personal development and what the body needs. Physiologically, the release of endorphins during a workout helps create a feeling of wellness and satisfaction, which in turn will hopefully being to break down the barriers that stress creates.
Health Clubs at Home MD Howard Braband knows the importance of having a good workout routine. He says, 'when I used to be a personal trainer, the people I trained were in a routine, but so was I. It was a great feeling, to come home and feel ready for a good rest and sleep. Now I do not have as much time as I would like to work out, there is the odd night where I just don't feel like I am ready to sleep and it's never as good sleep because of it'.
The problem that seems most frequent is a lack of time for a workout. So what if you invested in some home gym equipment? Doing this would mean that a garage or spare room could become a workout room.
Even better would be using some commercial gym equipment if it is possible. Being able to concentrate at a gym and do a heavy workout will really help to get the body ready for a good sleep.
If the gym isn't an option, and good quality refurbished fitness equipment is what is needed, then Health Clubs at Home will be happy to help. To see what is available, then please free phone us on: 0808 1493 222 or click here to visit the website.