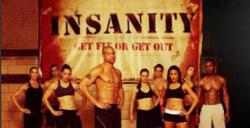 A great High Intensity Workout programme that can really make a difference
(PRWEB UK) 11 July 2012
What is Insanity? Insanity is a very physically demanding workout regime that promises to dramatically increase fitness levels in only 60 days. This workout is all done without the use of any home gym equipment.
The method for this workout is something called 'max interval training'. This type of training is essentially a reversal of the standard cardiovascular interval training. Instead of having 4-5 minutes of low intensity exercise followed by 30 seconds of high intensity, it is the exact opposite. This is designed to keep the heart rate up and keep the body working at its absolute maximum.
This style of workout promises to offer great results if followed correctly. This kind of activity is great for engaging all the muscles that a standard weight lifting session wouldn't. And all of this is coupled in with a dynamic style which keeps the body moving. This movement also helps to keep the body within the fat burning threshold, so people have seen dramatic weight reducing results.
The Insanity programme is split over 10 DVD's, varying in difficulty and length. Ranging from Plyometric Cardio Circuits to balance and abdominal work there are many areas that help to keep the body guessing. As well as this, the work out offers the chance to burn around 1000 calories per hour. There really aren't many programmes that offer this much of a comprehensive full body workout. Especially not in the comfort of the home.
The only downsides to this kind of workout are the need to be strict. This programme requires a high degree of commitment to see the results that it promises. And with this type of high intensity work, it means it will more than likely be battling soreness and fatigue each day. But if the programme is followed to the letter then there is no doubt that it delivery what is promised.
Howard Braband spent many years as a personal trainer, and is a great believer in the benefits of high intensity training. 'I used high intensity training with clients for years, and it really is a great method of training. The fat burning is fantastic and the feeling of achievement after a session is amazing. Insanity embodies that and is helping people achieve these results at home.'
The trainer for insanity is also a dancer and choreographer. So needless to say, even though it is high intensity it flows perfectly. Meaning that there is less frustrated pausing of the DVD in order to see how the transition went, so there is more focus on getting the moves themselves correct.
With the current focus on High Intensity Training, this programme has come at the perfect time. It's a craze that really can offer the results that it promises. If commercial gym equipment is hard to come by, or the gym is too out of the way, then this can really offer a full body workout solution that can benefit anyone.
For more information on how Health Clubs at Home can help with your needs then please call Howard Braband now on Freephone 0808 231 4876 or visit http://www.healthclubsathome.com