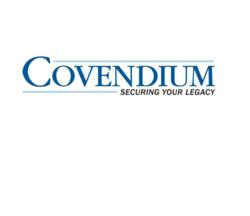 We need to give honest, hard working property operators a better choice than walking away from their commercial property.
Orlando, FL (Vocus/PRWEB) April 26, 2011
The shaky recovery from the 2008 recession is starting to show some real progress, but another looming debt problem is being overlooked: Over $1.4 trillion of commercial debt is coming due and will require refinancing over the next three years. Nearly half of these loans are now underwater, and lenders do not have enough liquidity or incentive to refinance them. With so much focus on residential and public sector financial concerns, this issue is being all but ignored by the government and the media. Gregg Grauer, CEO of commercial debt restructuring specialist Covendium LLC, says the solution will have to come from the private sector.
"America is at a commercial real estate crossroads right now," states Grauer on The Compass, Covendium's blog. "We need to give honest, hard working property operators a better choice than walking away from their commercial property."
Low interest rates in the early- to mid-2000s fueled a commercial borrowing spree, and many of those loans are coming due in the next few years. A report by the Congressional Oversight Panel (COP) estimated that more than half of the commercial loans that will mature in 2011 to 2014 are underwater, and warned of the need for action.
"A significant wave of commercial mortgage defaults would trigger economic damage that could touch the lives of nearly every American," the COP cautioned.
The Congressional Oversight Panel explained that empty commercial buildings could lead directly to job and apartment loss, and banks' reluctance to lend could further reduce available credit, leading to a negative economic cycle. Despite the COP's warnings, no significant action has been taken to prepare for the potential crisis.
Lenders are already flush with more commercial property than they can reasonably manage. Unlike liquid assets, commercial property quickly degrades in value if it is not actively managed. Covendium estimates that a property taken into foreclosure can lose up to 40% of its fair market value if it is not placed back into active service within 24 months. Unfortunately, too often lenders cannot or will not refinance commercial loans, even though doing so would avert foreclosure and allow payments to continue.
Local governments, of course, have an interest in stopping commercial foreclosures to prevent the resulting loss of property tax revenue and blight that they bring to a community, but many cities and municipalities are already struggling with gaping budget shortfalls, and have no help to give. The Federal government is focused on trying to reduce the deficit, and the idea of extending any capital for commercial mortgage refinancing is extremely politically unpopular.
"The solution to this problem isn't going to be tackled by our politicians, and the media is too focused on consumer woes to report on the commercial-private-public cooperation that must be engaged to get our economy back on its feet," says Grauer.
Covendium says the solution is going to have to come from the private sector. Debt resolution specialists bring lenders together with entrepreneurs to restructure loans that are preventing properties from being competitive and cash-flow positive. Solutions might range from a period of discounted interest, conversion of debt to equity, a reduction in principle balance or obtaining capital from a private source to purchase the debt at a discounted price from the lender.
Private companies that are in a position to help both parties renegotiate the terms of loans must take charge of preventing this potential crisis. Grauer declares, "As business leaders, it is our obligation to encourage a rational conversation on strategies to get our nation's economy on track."
For more information about the wave of commercial debt now coming due, or any of Covendium's products or services, call them at (407) 284-4000 or view them on the web at http://www.covendium.com.
About Covendium
Covendium specializes in comprehensive commercial debt restructuring and resolution for clients whose financial model has been adversely impacted by debt service payments that have become unsustainable.
For some clients, all they need is an experienced negotiator to provide their lender with the reality of the financial situation and the tool-set to restructure their obligations. For other clients, Covendium may assist in the replacement of the debt from a bank to a private funding source.
Their team of professional advisors has successfully restructured billions in transactions, with dozens of banking institutions (including major national, regional and community banks) and over 30 separate non-bank financial counterparties.
Bad things happen to good people. Covendium is a premier national debt resolution firm that helps their clients with everything from commercial foreclosure in Chicago to recapitalization in Miami to unpaid principal balance in Phoenix to discounted pay off in Charlotte.