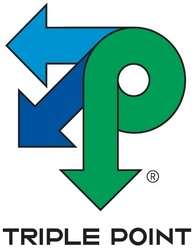 The significantly higher prices and volatility in the agriculture market are causing companies to review their risk processes and systems
WESTPORT, Conn. (PRWEB) June 26, 2008
Seaboard Corporation has been in business for over 90 years and employs more than 10,000 people worldwide. It is a Fortune 1000 company with net sales exceeding $2.6 billion annually. Seaboard is publicly traded on the American Stock Exchange under the symbol SEB. Its main businesses are Seaboard Foods, Seaboard Marine and Commodity Trading and Milling.
In an increasingly volatile agriculture market, Seaboard required better visibility into operations and a real-time view of risk. Commodity XL™ provides Seaboard with a single, integrated profile of all its physical and derivative transactions, enabling it to fully monitor, assess and mitigate operational and price risk. Seaboard will use Commodity XL to track, measure and value, in real-time, the buying, selling, hedging, physical delivery, inventory tracking and invoicing of its agricultural commodities in Argentina, the Caribbean, South Africa and other major operational centers.
"We considered a number of options to provide us with the trading and risk management capability that we required," stated Gail Cummings, executive vice president at Seaboard Overseas Ltd. "Commodity XL has all the functionality to manage our operations and risk and in addition, we were impressed with the Triple Point team's deep understanding of the agriculture market. In the end, this was an easy decision; Triple Point was the only company and solution that met our needs."
"The significantly higher prices and volatility in the agriculture market are causing companies to review their risk processes and systems," said Michael Schwartz, chief marketing officer, of Triple Point Technology. "In the last several months, agricultural companies such as Nidera, Vertical - part of Brazil's Cosan, the world's largest ethanol manufacturer - ABB Grain, and Agroetanol have all selected the Triple Point solution. It's clear that from both a functional and technological standpoint, Commodity XL for Agriculture is the only solution that meets organizations' commodity trading, risk management and logistics requirements."
Commodity XL meets all the requirements for trading in today's highly volatile environment: multi-commodity capabilities, real-time integration of physical and financial positions, comprehensive risk management and the most advanced architecture. Comprised of a family of commodity-specific products that can be deployed alone or in seamless combination with each other, Commodity XL manages every aspect of global cross-industry supply, trading, marketing and logistics operations.
In addition to Commodity XL for Agriculture, Seaboard selected Commodity XL PhysOps 'Visual Cockpit'™ to manage its logistical operations. It is a next-generation software solution for managing the logistical and financial complexities of waterborne and overland commodity shipments of bulk and packaged commodities. PhysOps 'Visual Cockpit' enables commodity importers, exporters, producers, refiners, manufacturers, distributors and global traders to move bulk and packaged commodities by sea-going vessel, barge, truck, railcar and pipeline. With PhysOps 'Visual Cockpit', global commodity traders can plan, conduct and optimize complex shipments, including those involving multiple cargos, suppliers and receivers, delivery points and border crossings.
About Triple Point Technology Inc.
Triple Point Technology is the leader in commodity and energy trading, risk management, scheduling and logistics software solutions. Triple Point Commodity XL profitably integrates physical and financial markets from the front-to-back office on a real-time, next-generation platform for all commodities, including power, oil, gas, coal, base and precious metals, agricultural products, biofuels and freight. Triple Point's award-winning solutions are used by more than 25 percent of both Global 500 commodity trading companies and Global 500 energy companies. Founded in 1993 and headquartered in Westport, Connecticut, USA, Triple Point serves clients from five development and support centers located around the globe. More information is available at http://www.tpt.com.