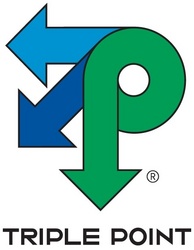 Triple Point's track record made it the best choice to support our business.
WESTPORT, Conn. (PRWEB) September 8, 2008
Founded in 1952 and headquartered in Altoona, PA, Sheetz has 350 gas and convenience stores and employs over 12,000 people across Pennsylvania, Virginia, North Carolina, Massachusetts and Ohio. Sheetz is one of the fastest-growing downstream gasoline retailers in the United States.
In the current landscape of remarkable price volatility and increased financial exposure, Sheetz required a solution to improve risk management capabilities and better govern its market exposure to US gasoline prices. Sheetz will use Commodity XL for Oil to gain a real-time view of position and risk, administer a hedge program consisting of listed and over-the-counter (OTC) derivatives and improve its corporate control posture and reporting.
"Sheetz required an enterprise software system to manage position and risk across the operation," said Sean Harp, petroleum supply manager, Sheetz, Inc. "Triple Point's track record made it the best choice to support our business."
"Commodity XL™ is the only software product that fulfills all the requirements of an enterprise risk management solution including governance and regulatory compliance, counterparty credit, market and operational risk for the entire oil value chain from exploration and production (E&P) to refining all the way downstream to the gas pump," said Michael Schwartz, chief marketing officer, Triple Point. "Commodity XL is an integrated, multi-market platform that streamlines business operations, eliminates errors associated with manual processes and creates a framework for better energy trading and enterprise risk management."
Commodity XL is the leading multi-market commodity and enterprise risk management solution that meets all of the requirements for supply, trading, marketing, logistics, scheduling, risk management and accounting in today's volatile and complex environment: multi-commodity management, business intelligence and analysis tools for proactive decision-making, real-time integration of physical and financial positions, advanced service-oriented architecture (SOA) and comprehensive enterprise risk management covering the four key areas of corporate financial exposure: operational risk, market/price risk, counterparty credit risk and corporate governance and regulatory compliance risk.
Sheetz has also selected Commodity XL PhysOps 'Visual Cockpit'™ to manage its logistical operations. It is a next-generation software solution for managing the logistical and financial complexities of waterborne and overland commodity shipments of bulk and packaged commodities. PhysOps 'Visual Cockpit' enables commodity importers, exporters, producers, refiners, manufacturers, distributors and global traders to move bulk and packaged commodities by sea-going vessel, barge, truck, railcar and pipeline. With PhysOps 'Visual Cockpit' global commodity traders can plan, conduct and optimize complex shipments including those involving multiple cargos, suppliers and receivers, delivery points and border crossings.
About Triple Point Technology
Triple Point Technology® is the leading global provider of multi-market commodity and enterprise risk management software solutions. Triple Point's Commodity XL™ profitably integrates physical and financial markets on a real-time, service-oriented architecture (SOA) platform for commodities including power, oil, gas, coal, base and precious metals, agricultural products, biofuels and freight. In addition to Triple Point's award-winning commodity and energy trading software being used by more than 25 percent of Global 500 commodity trading and Global 500 energy companies, other organizations with large raw material and energy exposure, including consumer package goods (CPG), discrete manufacturers and big box retailers, are quickly adopting the Triple Point solution. Named to the Deloitte Technology Fast 50 for ten straight years, Triple Point added to its record-breaking organic growth in 2008 with the acquisitions of INSSINC, the leading provider of hedge accounting and fair value level software and ROME Corporation, the leader in credit risk software solutions. Triple Point, headquartered in Westport, Connecticut, USA, was founded in 1993 and serves clients from nine development and support centers around the globe. Information at http://www.tpt.com.