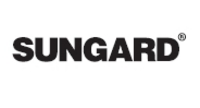 New York, NY (Vocus) January 19, 2009
Yates Petroleum Corporation, a New Mexico-based petroleum exploration and production company, has implemented SunGard's Kiodex Risk Workbench for commodity risk management and hedging. Yates is using Kiodex to produce an independent mark-to-market valuation of hedges in order to better understand and manage its exposure to volatile energy prices.
A Web-based commodity risk management solution delivered as a Software-as-a-Service* (SaaS), SunGard's Kiodex integrates trade capture, valuation models, risk measurement, financial reporting and independent market data. Kiodex's risk analysis tools, market data and Value at Risk (VaR) capabilities will help Yates to better recognize and predict margining and cash requirements from counterparties. Providing an automated, Web-based environment, Kiodex's SaaS delivery model will help Yates to simplify implementation, accelerate time-to-market, and reduce ongoing maintenance and support costs.
JB Smith, marketing manager at Yates Petroleum Corporation, said, "We chose SunGard's Kiodex to help us achieve desired rates of return on petroleum drilling and acquisition targets. Kiodex helps us to better define, execute and manage our hedging objectives, as well as to save on trade execution costs and gain improved visibility into our exposure and possible hedging alternatives."
Ben Jackson, chief operating officer of SunGard's Kiodex business unit, said, "With increased volatility in petroleum markets, companies active in energy production require a comprehensive risk tool to accurately capture price fluctuations and support decision making on their hedging programs. SunGard's Kiodex helps these organizations increase their hedging activities while managing larger exposures through greater risk controls."
*SunGard Financial Systems is pursuing a visionary initiative to transform some of the key functionality of its core systems into components to form a new software development and on-demand delivery environment called Infinity. Infinity enables financial institutions to develop and deploy custom applications, integrating SunGard components with their own proprietary or third party components. Infinity uses SunGard's Common Services Architecture (CSA), a service-oriented architecture (SOA) development framework, offering business process management (BPM) and a virtualized, software-as-a-service (SaaS) infrastructure.
About Yates Petroleum Corporation
Yates Petroleum Corporation is a private, family owned, independent oil and gas company with second, third and fourth generation family members involved in management. Corporate headquarters are located in Artesia, NM with satellite offices in Denver, Colorado; Rock Springs, Wyoming and Gillette, Wyoming.
Yates' origins are in the Permian Basin where the company drilled the original discovery well in southeast New Mexico in 1924. Yates is now active in 13 states operating about 5,700 wells and has an ownership interest in over 4,400 wells operated by others. The vast majority of the production is located in New Mexico and Wyoming. Yates has been active in the Rockies since the 1960's and held firm transportation rights on Permian or Rockies interstate pipelines since 1988. Yates companies are one of the largest owners of federal leases in the country. Yates' gas gathering affiliates are Agave Energy Company in New Mexico and Rowdy Pipeline LLC in Wyoming. Agave and Rowdy have a combined throughput of 390,000 Mcf/day of gas and operated assets including 2,000 miles of pipeline, 101,000 HP of compression and 5 processing/treating plants. Visit Yates Petroleum Corporation at http://www.yatespetroleum.com .
About SunGard's Kiodex
A web-based trading and risk management solution for commodities traders, delivered on a Software-as-a-Service basis, Kiodex integrates deal capture and risk management capabilities with valuation models and independent market data. Traders, hedge funds and corporations with exposure to commodity prices use Kiodex to help measure risk, design optimal hedging strategies, improve price execution, and comply with accounting best practices. Visit SunGard's Kiodex at http://www.sungard.com/kiodex .
About SunGard
With annual revenue of $5 billion, SunGard is a global leader in software and processing solutions for financial services, higher education and the public sector. SunGard also helps information-dependent enterprises of all types to ensure the continuity of their business. SunGard serves more than 25,000 customers in more than 50 countries, including the world's 25 largest financial services companies. Visit SunGard at http://www.sungard.com .
Trademark Information: SunGard, the SunGard logo and Kiodex are trademarks or registered trademarks of SunGard Data Systems Inc. or its subsidiaries in the U.S. and other countries. All other trade names are trademarks or registered trademarks of their respective holders.
###