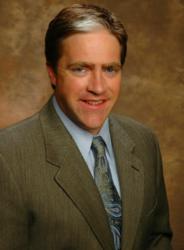 The Common Core Standards will help students learn faster and give the country a competitive advantage in the global economy.
Salt Lake City, UT (PRWEB) July 20, 2011
The United States has historically had 50 disparate education programs, but that will change when 48 states adopt new Common Core Standards in 2015, said Curtis Linton, vice president of School Improvement Network.
"What the Common Core State Standards focus on is fundamentally creating a common set of learning that states can adapt," Linton said in a recent interview with KPCW, a Utah radio station. He added that they will help students learn lessons faster and give the country a competitive advantage in the global economy.
The new standards were not developed by the federal government but by a large group of states that wanted to replace their outdated education programs. By agreeing to a single set of advanced teaching methods, the states hope to nurture cooperation and boost effectiveness.
A key feature of the Common Core Standards is a focus on learning at each student's pace. If a student struggles with a particular lesson or concept, he or she can repeat it as many times as it takes to master it. This is similar to how children play video games, Linton noted. Gamers have many tries to get a difficult level right before they progress, and now students will, as well.
"The Standards begin with a concept of college and career readiness," Linton said. "What are the key skills and sets of knowledge students need, upon high school graduation, to either enter college prepared or be able to enter an advanced career training? Once they establish what are being called College and Career Readiness Standards, they plan the curricula all the way to kindergarten."
Linton is thrilled to see so many states working together to improve their teaching methods. He and his company, School Improvement Network, have been working since 1991 to create videos, tutorials and other advanced performance development tools to help teachers be more effective.
Utah, one of the biggest proponents of the Common Core Standards, is holding training seminars across the state to show teachers how to start using them in the classroom. For more information on the new standards, visit the new Common Core Blog. To learn about School Improvement Network's online teaching tools, including the popular PD 360, visit http://www.schoolimprovement.com.
About School Improvement Network
Founded in 1991 by teachers, the School Improvement Network provides comprehensive, research-based professional development anytime, anywhere. As the home of The Video Journal of Education, PD 360, and the Learning 360 Framework, School Improvement Network resources focus on the most relevant topics, feature the top experts, and show educators how to put theory into practice. School Improvement Network works with thousands of schools and districts in every state and around the world and has visited over 3,000 classrooms to document best practices in action. Learn more at http://www.schoolimprovement.com.
About PD 360 • Practical, Scalable, Measurable
PD 360 is the multi-award winning, leading online, on-demand professional learning resource for schools and districts. With 1,500 videos on 97 topics from 120 experts, PD 360 has the largest online community of educators, with over 700,000 subscribers. The innovative PD 360 videos are unique and class-leading because of the quality of production, and each is research-based with classroom examples of best practices. The videos are also relatively short in nature (about 6-12 minutes) allowing educators access to "snack-able" content that is easy and accessible to view and implement.
Teachers, administrators, professional learning communities, coaches, mentors, instructional leaders, and paraprofessionals have available at their fingertips hundreds of indexed and searchable video segments that present real, best-practice classroom examples and feature respected education experts, such as Michael Fullan, Rick DuFour, Doug Reeves, Rick Stiggins, and many others. Educators can instantly find the help they need on nearly every topic, including differentiation, assessment, English language learners, leadership, and more. PD 360 can also be used to create a structured learning experience for an individual teacher, a PLC, or even an entire school. PD 360 bridges the gap between training and classroom implementation with job-embedded follow-up, tracking, and reflection tools. PD 360 gives educators access to an online community of teaching professionals that allows interaction and collaboration either within a district or across the United States and the world. PD 360 includes over 1,400 research-based video learning segments and is the most comprehensive web-based library of professional development resources available. See a demonstration at http://www.pd360.com.
School Improvement Network, PD 360, and their respective logos are trademarks of the School Improvement Network. All other trademarks and registered trademarks are the property of their respective owners.
Press Contact:
Duane Sprague
School Improvement Network
801-758-9546
duane.sprague(at)schoolimprovement(dot)com
###