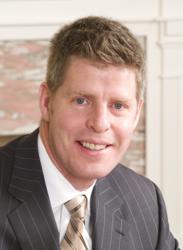 Although change is a normal part of everyday life, all of us wrestle with some of life's bigger changes.
(PRWEB) June 22, 2011
Change is constant and, unless you have learned how to change, you are most likely to get stuck in it. To help organizations and individuals "change the way they change", Common Outlook Consulting Inc. is announcing the availability of a new series of knowledge products around the theme of "Choosing Change". The idea is to help you make a purposeful, powerful choice to "engage" with the change and make it work for you.
This training offering has a series of products that are available immediately and consists of a free guide, a keynote speech, a tele-seminar and a one-day live workshop. The series teaches you how to overcome resistance to change through a deeper understanding of the steps involved and the impact the change is having on you. It will also allow you to become skilled at helping others deal with difficult changes by leveraging what you've learned and discovering strategies to deal with difficult situations.
The one-day live workshop can be tailored to the specific needs of an organization and will also be delivered as a public workshop on Saturday, November 5, 2011 9:30 am – 5:00 pm in Toronto, Canada.
"Although change is a normal part of everyday life, all of us wrestle with some of life's bigger changes – especially the shocks, surprises, and bad news that sometimes come our way. This program will help you regain your balance and 'choose' to manage powerfully through any change. Especially with the difficult changes, you will learn to manage your mindset and your emotions so as to minimize the pain, uncover the opportunity, and create something good out of it," says Mr. Hiddema, Founder and CEO of Common Outlook Consulting Inc.
About Common Outlook
Common Outlook Consulting Inc. is a unique Canadian-based consulting company that helps international clients discover out-of-the-box win/win outcomes for their daily business challenges in the areas of negotiation, conflict management, and leadership development. These clients experience a significant productivity increase upon completion of Common Outlook's corporate learning programs or after employing Common Outlook's high-stakes negotiation strategy advice or facilitated dialogue services.
Learn more by visiting: http://www.CommonOutlook.com
# # #