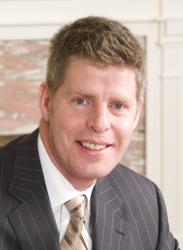 We often create our own problems in negotiating situations.
Toronto, Canada (PRWEB) December 01, 2011
Peter Hiddema, Master Negotiator and Founder and CEO of Common Outlook Consulting Inc, gives away great negotiation tips in an exclusive interview with Cosmopolitan Magazine. The article discusses how to get a raise or a promotion, how to close an important deal, how to highlight one's unhappiness with a management decision and how to put a slacking colleague in her place.
For each of these situations, the major pitfalls are laid out. In addition, Mr. Hiddema highlights the key points one needs to keep in mind to attain a successful outcome.
"We often create our own problems in negotiating situations. This article highlights some of those pitfalls in common work situations, and offers practical suggestions on how to avoid them.", says Mr. Hiddema, and he adds "It was a pleasure to be included in Cosmopolitan's launch in Singapore; October's issue was only the 2nd issue they have ever published there."
The article was written by Denise Li and published in the October 2011 Issue of Cosmopolitan's Singapore Edition.
About Common Outlook
Common Outlook Consulting Inc. is a unique Canadian-based consulting company that helps international clients discover out-of-the-box win/win outcomes for their daily business challenges in the areas of negotiation, conflict management, and leadership development. These clients experience a significant productivity increase upon completion of Common Outlook's corporate learning programs or after employing Common Outlook's high-stakes negotiation strategy advice or facilitated dialogue services.
About Peter Hiddema
Mr. Hiddema is Founder and CEO of Common Outlook Consulting Inc and has been building upon the foundation he established in the field of negotiation and conflict management through his inspiring association with the Harvard Negotiation Project (HNP). He has lectured and delivered workshops at several universities, including Queen's University (in Canada and the UK), HEC at L'Université de Montréal, INSEAD business school (France and Singapore) and Harvard University, as well as Fortune 500 companies around the world (such as Royal Bank of Canada, Goldman Sachs, Toyota, and Deloitte) applying the Harvard methodology to teach executives and leaders the skills they need to successfully drive performance for their organizations.
###