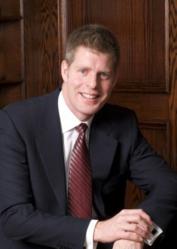 The key to successfully navigating change is to realize that while you often don't choose the change that happens to you, you can choose how you respond to change
Toronto, Canada (PRWEB) December 22, 2011
Peter Hiddema, Founder and CEO of Common Outlook Consulting Inc, discussed the human impact of change in a radio interview with BFM's Azura Rahman. The 20-minute interview discusses how one can adjust to external events that happen around us or to us.
"The key to successfully navigating change is to realize that while you often don't choose the change that happens to you, you can choose how you respond to change. Replacing an automatic, unconscious reaction to change with a conscious, purposeful response is the end goal of the work we do with our clients in this area", says Mr. Hiddema.
Mr. Hiddema explains the three phases one typically goes through when faced with changes: Letting Go; Transitioning; and Beginning Anew and gives examples of change in the corporate world and in one's personal life.
The interview was aired on the business station BFM 89.9 in Kuala Lumpur, Malaysia on November 9, 2011 and a replay is available on Common Outlook Consulting's website.
About Common Outlook
Common Outlook Consulting Inc. is a unique Canadian-based consulting company that helps international clients discover out-of-the-box win/win outcomes for their daily business challenges in the areas of negotiation, conflict management, and leadership development. These clients experience a significant productivity increase upon completion of Common Outlook's corporate learning programs or after employing Common Outlook's high-stakes negotiation strategy advice or facilitated dialogue services.
About Peter Hiddema
Mr. Hiddema is Founder and CEO of Common Outlook Consulting Inc and has been building upon the foundation he established in the field of negotiation and conflict management through his inspiring association with the Harvard Negotiation Project (HNP). He has lectured and delivered workshops at several universities, including Queen's University (in Canada and the UK), HEC at L'Université de Montréal, INSEAD business school (France and Singapore) and Harvard University, as well as Fortune 500 companies around the world (such as Royal Bank of Canada, Goldman Sachs, Toyota, and Deloitte) applying the Harvard methodology to teach executives and leaders the skills they need to successfully drive performance for their organizations.
###