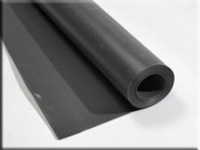 "Installation of your dB-Bloc product is still ongoing but very close to completion. Everyone involved is pleased with the dampening performance experienced to date. Thanks for your help in supplying the product."
Minneapolis, MN (PRWEB) May 25, 2010
Isolating one room's noise from the next through a common wall or ceiling assembly is no longer an impossible task. The goal with any common surface assembly is to force the collapse of the transmitting sound wave by adding two components that are missing in standard wall or ceiling configuration: density and disconnection. By adding density to the wall, you impede it's ability to vibrate, which means it cannot conduct or transmit sound. Think of the top of a wine glass or the face of a drum. By pressing your hand on either, the mass stops the vibration, the sound dies with it. dB-Bloc performs the same function in your wall or ceiling assembly.
The disconnection is needed to force the collapse of the vibration. Think of this as taking a scissors and snipping a string pulled tight between two coffee cans. Prior to the cut, the vibrations create the telephone phenomena we all experienced in our youth. After the cut, the connection dies, no sound is transmitted. The studs or joists in your common surface serve the same function as the string, and need to be disconnected to for the vibration collapse.
This popular sound barrier treatment can be applied to new or existing wall or ceiling assemblies. Click here for a demo and call the help desk at NetWell Noise Control with your room dimensions for outfitting your common surfaces with this superior sound barrier product! Call 1-800-638-9355 or visit us online at http://www.eSoundproof.com!
# # #