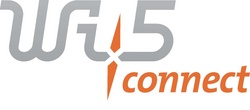 Market research shows that more than 70 percent of people no longer trust marketing messages
NEW YORK (PRWEB) September 17, 2008
Today's announcement arrives on the heels of Wi5Connect's recent launch of LearnSocial™, a highly successful online community platform that integrates social networking with a state-of-the-art Learning Management System (LMS).
The new architecture in CommSocial provides meaning and purpose for participants. Beyond the sharing of ideas and comments, users receive the kind of rich and rewarding experience that compels them to willingly continue to come back for more.
"Market research shows that more than 70 percent of people no longer trust marketing messages," said Laurie Lohner, CEO of Wi5Connect. "Beyond posting a blog or a comment on a forum, CommSocial gives organizations the platform for obtaining complete and actionable data on what customers expect of you, what they think of your company and your products, and facilitates the environment that allows your best clients to interact with your prospects online. In a nutshell, CommSocial makes it easier for organizations to follow the new marketing 'rules of the game'."
CommSocial is helping organizations accomplish the following goals:
To market and compete more fully in a Web 2.0 world. To improve and better measure marketing Return On Investment (ROI). To gain better insights into target markets. To tap the full potential of social networks. To leverage new media and traditional marketing tools. The CommSocial platform also includes the following features:
Robust analytics for gathering actionable and real time data about a company's customer base. Administrative tools that include detailed user reports, traditional assessment creator, social assessment creator, user management, e-commerce management, RSS/XML feeds, flexible registration, and a robust content manager. End-user tools that include private user profiles, community preferences, online journals, blogs, learning library, inbox, forums, groups, group goals, notifications, favorites, surveys and voting, e-commerce engine, synchronous video and slide presentations. E-commerce tools for turning a community into its own profit center by selling sponsorships and ads to complimentary companies with complete control. Wi5Connect's Best Practices team offers a range of services to help organizations quickly create content (both text and video). For more information regarding Wi5Connect and its products and services, visit http://www.wi5connect.com.
About Wi5Connect:
Wi5Connect is dedicated to making the power of Web 2.0 available to every business by making its results predicable, its use easy, its data actionable and its implementation affordable.
With a rapidly growing client base of Fortune and Inc 500 clients, Wi5Connect is emerging as the leader in Web 2.0 technologies by pioneering the ability for companies to harness the power of social networks to create definitive, predictable and meaningful business outcomes.
Wi5 solutions help companies achieve mission critical objectives such as generating and cultivating leads into qualified prospects, broadening customer use of their products, educating employees, connecting with the market and clients in ways never before possible and better competing in a Web 2.0 world. To learn more, visit http://www.wi5connect.com.