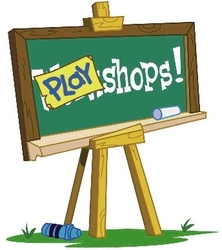 It was great--not just fun, but I feel more a part of the group now.
Winston Salem, NC (PRWEB) September 22, 2010
As school starts, principals are looking at ways to help students achieve more this year. They know students with active parental involvement always do better. When looking at why some parents aren't as involved in their children's education, many possibilities arise. Many parents feel apprehensive to come to school from their own negative experiences with learning, past disrespect from past teachers or principals, or even fear of not knowing what to do or how to help.
Leading businesses have known for a long time about the importance of team-building. Employees work better when they like and trust one another. Communication, productivity and loyalty increase, while absences, turnover and theft decrease. But even the best companies continue to search and use the latest techniques to keep their teams creative and maximize collaboration and performance. Schools find great value in facilitating Playshops to build school climate with teachers, parents and students, especially when school first starts.
Schools, churches and other organizations are similarly learning the importance of helping everyone feel connected, cared for, and encouraged. Building camaraderie and communication are two of the goals of Playshops. Instead of boring, tired or lecture workshops, Playshops engage participants to discover shared experiences, feelings and thoughts with one another with fun, creative and cooperative games.
Playshops are highly structured and fast-paced to defuse resistance and maximize full participation. Scott Ertl is the founder of Playshops Inc. His enthusiasm and humor are both entertaining and inspiring. He facilitates group members through the fun team-building exercises to spark conversations and laughter that promote trust and communication.
Like businesses, churches often seek ways to help members of the congregation connect and collaborate instead of just sitting next to each other during the one-hour weekly sermon. Playshops provide church members an opportunity to more than socialize, but build social climate through conversation and play. Playshop topics can be customized to help church members synthesize and share their current spiritual path with others.
Similarly, school leaders are finding that they are unable to provide the full education for children without active parental involvement. However, when parents don't feel welcome or comfortable in their child's school, they simply stay away. Playshops help these parents relax, laugh, and build alliances with other parents and teachers instead of feeling that they are inferior or less important that others. From surveying over 1,200 Playshop participants, 94% of parents reported that they made at least one new friend from the Playshop. When many adults struggle in initiating and developing friends, this alone is reassuring.
In addition to parents feeling more connected at their child's school, teachers often feel disconnected and isolated with the ever-increasing pressure on state testing and budget cuts. Playshops bring a much-needed comedic relief and inspirational empowerment as teachers remember their initial desire for entering the field of working with children. Also, teachers are constantly looking for new ways to reward students with incentives for improved behaviors. Playshops provide "Teacher Passes" to give to students for positive improvements without costing anything. For example, a students could earn the right to sit in the teacher's chair for the day, while another students could become eligible to ask the teacher any question from a list of interview questions.
Overall, Playshops inspire participants to communicate with each other, while developing a team spirit with a common vision. As Scott Ertl says, "Few things that are boring end up being beneficial."
###