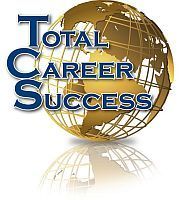 Avoid The Sucker's Choice -- the situation that appears to have only two ugly options: Attack or Withhold. Pick your poison.
Houston, TX (Vocus) February 10, 2010
Kerry Patterson, bestselling co-author of Crucial Conversations will be featured on Total Career Success, an Internet show on VoiceAmerica Talk Radio Network, at 11 a.m. Central on Monday, February 15. Total Career Success features experts and business leaders who provide advice on job search and career advancement to both inform and encourage listeners to reach their career goals. A guide book for navigating life's most difficult and high-stakes situations, Crucial Conversations teaches people to think before speaking, to be aware of context in a discussion, and to maintain respect even when disagreeing. These skills apply to individuals, families, teams and organizations alike. Listeners will learn how to:
•Stay focused on goals even when emotions run strong;
•Increase awareness of warning signs that a conversation is about to take a turn for the worse;
•Make it safe to talk about almost anything;
•Create healthy dialogue even when they feel scared, angry, frustrated or hurt;
•Minimize defensiveness;
•Listen effectively even when others blow up or clam up;
•Move successfully from discussing tough issues to taking healthy action.
What makes a conversation crucial? Conversations become crucial when the stakes are high, opinions differ, and emotions run strong. Relationships and results pivot on how one handles these conversations. And though it's not easy, these conversations can be held effectively and well.
Patterson has spent decades pinpointing key rules to addressing difficult subjects in personal and business situations. Most people get the fits when they have to address tough situations with the boss or family. Patterson's research revealed that the most influential people know how to talk about nearly anything to nearly anyone—no matter power, position or authority.
One of the key rules of Crucial Conversations is to "Avoid The Sucker's Choice -- the situation that appears to have only two ugly options: Attack or Withhold. Pick your poison." One can allow a co-worker to slack off, or have a miserable confrontation. One can rail against a spouse and be totally honest or simply clam up. Patterson shares skills for being both 100 percent candid and 100 percent respectful to improve, rather than destroy the relationship, while also securing results.
Sheryl Dawson, co-host shared, "For managers and administrators, using the techniques Kerry presents can help to develop mediation skills and sharpen the ability to converse in a non-judgmental manner."
Ken Dawson, a show host, observed, "In the personal arena, these strategies can be a valuable guide to honing conversational skills, learning to keep defenses in check during a discussion, maintaining a sense of reason and turning a crucial talk into action and results."
The show will air live at 11 a.m. - noon Central on February 15, 2010. To listen, please visit Voiceamerica.com and search for Total Career Success. The archived show will be available for replay or download at the Total Career Success website, or from iTunes http://www.itunes.com/podcast?id=311541702
About Kerry Patterson
Kerry Patterson is coauthor of three New York Times bestsellers, Influencer: The Power to Change Anything, Crucial Conversations: Tools for Talking when Stakes are High, and Crucial Confrontations: Tools for Resolving Broken Promises, Violated Expectations, and Bad Behavior. A recognized expert in the areas of workplace communication, influence, and organizational change and effectiveness, Kerry has been featured in more than 150 print and radio programs, including MSN Career Builder, CNN, CLO Magazine, and Training Magazine. Kerry began researching the challenges of developing and maintaining healthy organizations during his doctoral work at Stanford University. He left Stanford to teach in the Marriott School of Management at Brigham Young University, where he received numerous awards including the Mentor of the Year Award and the Dyer Distinguished Alumni Award. In 2007, Kerry and his coauthors were named Ernst & Young Entrepreneurs of the Year for their work in founding and leading VitalSmarts, a leader in corporate training and organizational development. VitalSmarts has helped more than three hundred of the Fortune 500 realize significant results using a proven method for driving rapid, sustainable, and measurable change in behaviors. VitalSmarts has been ranked four times by Inc. magazine as one of the fastest growing companies in America and has taught two million people worldwide vitalsmarts.com
About Total Career Success
Total Career Success is broadcast on VoiceAmerica, the world leader in Internet Talk Radio, and syndicated on World Talk Radio; the show aims to engage listeners in new ways of thinking about their potential, their goals, and their future. The show hosts are Ken and Sheryl Dawson, principals of Total Career Success, Inc. and authors of Job Search: The Total System, 3rd edition. They have just released a powerful series of 7 free videos on transforming one's career which are available at http://www.betterjobbetterlife.com .
They have served corporations in outplacement and career development as well as talent management optimization for 30 years in their consulting firm Dawson Consulting Group. The show presents guests who are experts in their fields to share the lessons they have learned in succeeding in their various areas of excellence and to discuss tips about a broad range of career development issues, from specific career opportunities, to industries and workplace changes, to financial and advancement considerations.
For more information, visit totalcareersuccess.com and dawsonconsultinggroup.com
###