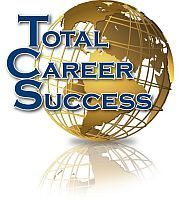 While the thought of having a difficult work conversation is unpleasant, the experience doesn't have to be. It's all about telling the truth, and being clear without always expecting to fight.
Houston, TX (Vocus) April 29, 2010
Donna Flagg, communications consultant and author of Surviving Dreaded Conversations, will be featured on Total Career Success, an Internet show on VoiceAmerica Talk Radio Network, at 11 a.m. Central on Monday, May 3. The show is designed to inform listeners and encourage them to achieve their career goals by featuring experts and business leaders to provide advice on job search and career advancement. Now, more than ever, managers and staff are forced to get through those difficult, face-to-face conversations in the office, sometimes bringing up discussions on corporate restructuring or announcing position eliminations. Flagg will share insights like:
•There is real value in being forthcoming and forthright with people;
•Communication is the most vital and powerful tool in the workplace;
•High emotions are what most often deteriorate the integrity of a conversation; and
•Worrying about what might happen or what someone might do or say creates the kind of barrier that can be difficult, if not impossible to overcome.
The subject of difficult conversations and the dread associated with them ranks right up there with throwing up, getting a tooth pulled or perhaps spending the day with your mother-in-law! Donna Flagg shared, "While the thought of having a difficult work conversation is unpleasant, the experience doesn't have to be. It's all about telling the truth, and being clear without always expecting to fight."
Flagg reveals effective communication tips, dos and don'ts, strategies, exercises, and even easy-to-memorize scripts for those who are tongue-tied. Her practical advice to help professionals get through those would-be awkward moments in the workplace reveals why there's nothing wrong with shooting straight from the mouth, and how one often is thanked for telling it like it is.
Sheryl Dawson, show host shared, "In the day and age when competition is fierce and every company is looking for an edge, learning how to use communication as a tool can propel you into success, and keep the environment in the workplace an honest one."
Ken Dawson, Total Career Success show host added, "From serious conversations to the mundane chats that happen every day (yet capable of causing as much dread as the more difficult moments), Donna guides employees to say what they want or need to say."
To listen to the broadcast, please visit voiceamerica.com and click on the Total Career Success icon. The show will air live at 9 – 10 a.m. Pacific time on May 3 and will then be available as an archive on the web site or to be downloaded to MP3 players and cell phones, or from iTunes http://www.itunes.com/podcast?id=311541702 For 7 free videos on career transition for boomers and every generation, visit http://www.betterjobbetterlife.com
About Donna Flagg
Donna Flagg is the founder of The Krysalis Group, a consulting firm specializing in management, marketing, training and sales. She has worked with Fortune 500 companies like Goldman Sachs, Merrill Lynch, Citigroup and other iconic brands such as Chanel, Barneys, and MaxMara on how to deal with interpersonal issues and communicate effectively in the workplace. Donna Flagg spent over 15 years in business before founding The Krysalis Group; her management career began in sales at Chanel, and subsequently spearheaded a new training function within the Investment Banking Division at Goldman Sachs. After earning a BA from Rutgers University she obtained a Masters Degree in Organizational Development and Human Resource Management, and a post graduate degree in Business Education. She has been a visiting instructor at New York University and City University of New York (CUNY) and speaks at various conferences including those conducted by The Business Leadership Network and The Conference Board. She is currently a blogger on ExpertBusinessSource.com for Reed Business Interactive. Donna is frequently featured in the press for her workplace expertise, in outlets including CNBC and the New York Times. For more visit krysalis.com and survivingdreadedconversations.com
About Total Career Success
Total Career Success, which is broadcast on VoiceAmerica, the world leader in Internet Talk Radio, aims to engage listeners in new ways of thinking about their potential, their goals, and their future. The show hosts are Ken and Sheryl Dawson, principals of Total Career Success, Inc. and authors of Job Search: The Total System, 3rd edition. They have served corporations in outplacement and career development as well as talent management optimization for 30 years in their consulting firm Dawson Consulting Group. The show presents guests who are experts in their fields to share the lessons they have learned in succeeding in their various areas of excellence and to discuss tips about a broad range of career issues, from specific career opportunities, to industries and workplace changes, to financial and advancement considerations. To access their new free job search and career transition video series visit http://www.betterjobbetterlife.com For more information, visit totalcareersuccess.com.
###