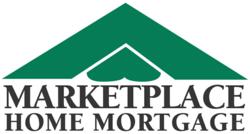 We see this opportunity for community banks and credit unions to partner with a group like ours
Edina, Minnesota (PRWEB) March 20, 2012
Poised to take advantage of a reawakening national economy, Twin Cities mortgage lending leader Marketplace Home Mortgage is embracing a new partnership that is certain to strengthen its stature in the industry and create opportunities amid challenging times in real estate.
Joining forces with AdvisorNet Mortgage of Minneapolis, Marketplace Home Mortgage is bringing its experience and expertise in support of community banks and other financial institutions as they serve their clients.
This acquisition gives birth to Financial Services Group, which will operate as a division of Marketplace Home Mortgage of Edina, Minn., and provide mortgage services to local and regional Community Bank customers and Credit Union members.
"We are coming into the financial services market with a strategic alliance of our two companies to provide a unique platform through which mortgage services can be provided through community banks and other financial institutions," said President Keith White, whose Marketplace Home Mortgage has $500 million in annual loan production.
Creation of this bold and well-timed alliance comes as the national employment picture improves, allowing Americans to reengage the real estate market with confidence while interest rates remain around historic lows.
"This move is part of our strategic growth plan to get Marketplace to $1 billion in annual loan production," White added. "We can – and will – make that happen, and we anticipate that this new division will play a significant role in doing so."
Community banks in cities and towns everywhere, in an atmosphere of properties having devalued over the past several years, will benefit from the broad range of services that the newly formed Financial Services Group can provide.
"Community banks as a whole have been trying to figure out what they are going to do, to manage the risk and the additional regulatory pressures of the mortgage industry while providing a much needed service to their customers" White said, "especially in terms of potential loan buybacks from government agencies and their level of compliance in the mortgage industry. We see this opportunity for community banks and credit unions to partner with a group like ours – which has the size and regulatory expertise -- to either completely manage the mortgage services to their customers or to assist them in doing so."
AdvisorNet Mortgage President Vaughn C. Kavlie said that joining with Marketplace Mortgage is essential to keeping his 50+ roster of community bank and credit union clients committed to issuing mortgage loans in their cities and towns.
"There's no doubt significant changes have been made in the financial world and the real estate and mortgage world," Kavlie said, "and from that perspective, people are reassessing what they are doing today and what is the best way to move forward. By coming together, we now have the horsepower to deliver the additional needs that are in the industry today."
Kavlie then declared: "We're in an industry that's been contracting, and we're looking to expand."
About Marketplace Home Mortgage:
With headquarters Edina, Marketplace Home Mortgage has served the mortgage lending needs of real estate professionals, builders and individual homebuyers since 1995. Our experienced staff offers expertise ranging from purchase to refinance to construction lending. We also have offices in Brooklyn Park, Burnsville, Coon Rapids, Mendota Heights, Stillwater, and in Duluth, along with an office in Omaha, Neb. All of our services also are available online, where you can view loan alternatives and apply for a loan 24 hours a day. For more information, visit http://www.marketplacehome.com.
###