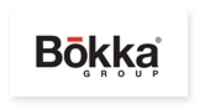 The Rouse Group is in the beginning of brand renewal
Denver, CO (PRWEB) February 15, 2008
The Bokka Group has been retained to provide full-service interactive marketing to The Rouse Group Development Company.
"The Rouse Group is in the beginning of brand renewal," says Paula Huggett, VP/Client Services Director, the Bokka Group. "We were excited to implement their first brand piece - TheRouseGroup.com."
The first phase of the site is complete and will now continue to evolve over time.
About The Rouse Group Development Company
The Rouse Group is dedicated to creating thoughtful, well-planned places to live that respect the character and values of the local community. Places that exist in harmony with the natural environment and that enrich the lives of all who live there.
For more information http://www.TheRouseGroup.com
About the Bokka Group, Inc
Headquartered in Denver, CO, the Bokka Group is a leading interactive marketing company that provides technology solutions for master planned communities, home builders and land developers across North America. http://www.bokkagroup.com/?src=prweb&cat=nb&pr=rouse2.14.08
###