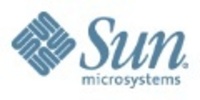 The Network Is The Computer
SANTA CLARA, Calif. (PRWEB) March 25, 2008
CommunityOne is a free, one-day event that allows developers and students to benefit from the innovation and choice of the free and open source ecosystem. The conference program is the result of a public call for papers, which received more than 200 submissions. CommunityOne will offer more than 70 sessions led by contributors and committers of more than 30 different open source and community projects; from chip design to operating systems, to web servers and databases, to scripting languages and tools. CommunityOne will also offer "unconference" sessions, led by the analysts from RedMonk, in which participants will determine the topics they wish to discuss, exchange ideas and identify best practices.
Sun Startup Camp, San Francisco is a free, interactive unconference which includes leader-moderated sessions where participants are invited to come, share, listen and learn. The event also includes fun activities such as "SpeedGeeking", where startup founders can compete in the "Best Startup Contest" by presenting a five minute pitch of their business to small groups of peers. Participants also have an opportunity to mingle with the event co-hosts, who at past camps have included industry leaders such as Google, JLA Ventures, NaviSite, Microsoft, salesforce.com, SDForum, Sapoteck, Yahoo! and ZDNET, to name just a few.
The CommunityOne Session Catalog is located at: http://www28.cplan.com/cc197/sessions_catalog.jsp. The 2008 CommunityOne program will encompass dozens of in-depth technical sessions, covering the following subjects:
-- Scripting and Rich Internet Applications (RIAs): PHP, Python, Ruby/JRuby, JavaScript(TM), JavaFX(TM), AJAX, jMaki and more.
-- Tools and IDEs: NetBeans(TM), Eclipse, Subversion and other tools to enhance developer productivity.
-- Next Generation Web Applications: Wikis, social networks, mashups, SOA, Web services, OpenSSO and more.
-- Operating Systems: OpenSolaris(TM) and Linux distribution communities: operating system innovation, virtualization, application observability, security, performance and more.
-- Web and Application Servers: GlassFish(TM), Apache HTTP, JBoss and more.
-- Databases: MySQL(TM), PostgreSQL, and Java(TM) DB.
-- Web Scale Computing: Utility (cloud) computing, software as a service (SaaS), high performance computing (HPC) and Project Darkstar.
-- Chip Multithreading (CMT) - OpenSPARC(TM): Throughput and parallel computing, networking and security, application qualification, hypervisor and virtualization.
-- Projects and Strategy: Learn about free and open source principles, best practices for community building, and how to get involved. Hear about projects focused on music, robotics, OpenJDK(TM), mobile and embedded, OpenOffice.org(TM), the OpenDocument Format and more.
There is no charge to attend CommunityOne, on Monday, May 5, 2008, but space is limited. Full program details and information can be found at: http://developers.sun.com/events/communityone/. CommunityOne attendees will also have free access to the JavaOne Pavilion and General Sessions on Tuesday, May 6, 2008. More information on the 2008 JavaOne conference is available at: http://www.java.sun.com/javaone.
About Sun Microsystems, Inc.
A singular vision -- "The Network Is The Computer"(TM) -- guides Sun in the development of technologies that power the world's most important markets. Sun's philosophy of sharing innovation and building communities is at the forefront of the next wave of computing: the Participation Age. Sun can be found in more than 100 countries and on the Web at sun.com.
Sun, Sun Microsystems, the Sun logo, Java, JavaScript, JavaFX, NetBeans, OpenSolaris, GlassFish, MySQL, OpenJDK, OpenOffice.org and The Network Is The Computer are trademarks or registered trademarks of Sun Microsystems, Inc. in the United States and other countries.
All SPARC trademarks are used under license and are trademarks or registered trademarks of SPARC International, Inc. in the US and other countries. Products bearing SPARC trademarks are based upon an architecture developed by Sun Microsystems, Inc.