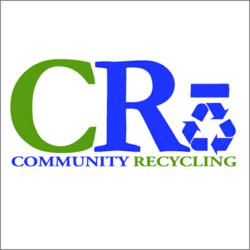 All proceeds raised through textile recycling will be used to take care of the EFDC green stormwater area, plantings, and rain barrels.
Philadelphia, PA (PRWEB) April 12, 2012
Community Recycling and The East Falls Development Corporation have a plan in place to help residents clean out their closets, help the environment by recycling textiles and putting the local landfills on a diet. and help ease the economic woes we all face with a $5 bonus from the Trolley Car Café for participation.
WHO: Community Recycling, East Falls Development Corporation and the Trolley Car Cafe invite all to participate!
WHAT: Textile Recycling Day: Funds raised through recycling will be used to take care of our green storm-water area, plantings, and rain barrels.

Clothes
Shoes
Bags/Belts/Wallets
Cell phones, PDA's, mp3's, iPods
WHEN: Saturday, April 14th between 9 am and 1 pm
WHERE: Under the Twin Bridges
4100 Ridge Avenue (parking lot between Ridge and Kelly at Rte. 1 ramps)
Philadelphia, PA 19129
WHY: The EPA recently released the latest statistics on textile waste in the US. In 2010 Americans discarded an estimated 13.1 million tons, which makes up a sizeable 5.3 percent of total municipal solid waste. Astoundingly, only 15 percent of that (or 2 million tons) was recovered for recycling, export or reprocessing. This means that 85 percent of textiles in 2010 ended up in the trash when a lot of these textiles were perfectly re-wearable, reusable, or definitely recyclable. This is the 85% we all need to set in our sights and eliminate!
JOIN US!
About Community Recycling
Community Recycling, headquartered in Fairless Hills, PA, collects unwanted textiles and related materials that are responsibly distributed for reuse, resale and recycling in the US and abroad. They are effectively diverting millions of pounds of clothing, shoes and other secondhand goods from landfills, generating new revenue streams for municipalities, townships, boroughs, commercial retail locations, charities, thrifts; and fueling local economies and creating jobs both here and in emerging countries.
Visit them at http://www.communityrecycling.biz for more information and let their passion for recycling help create an environmental solution for your organization, community or business.