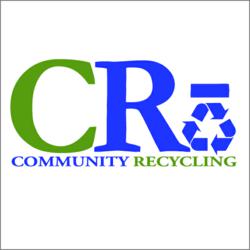 Reuse not only offers quality products to people with limited means all around the globe, it generates jobs and contributes to local economies while helping the planet.
Newtown Borough and Newtown Township, PA (PRWEB) October 11, 2012
You are Cordially Invited to Attend the Inaugural Pick up of the Very First Curbside Textile Recycling Program in the US!
Who: Community Recycling and George Leck and Son, along with community leaders including Mayor Dennis O'Brien of Newtown Borough and Mick Petrucci, President of the Newtown Business Association
What: Celebration of Innovation and Entrepreneurial Spirit as we Roll Out the the Official Kickoff of this Curbside Textile Recycling Program for Reuse
When: Monday, October 15th at 8:00 am
Where: 1 Adrian Place Newtown, PA 18940
(Just off of Lower Dolington Rd. in the Raintree Development)
About Community Recycling
Community Recycling, headquartered in Fairless Hills, PA, collects unwanted textiles and related materials that are responsibly distributed for reuse in the US and abroad. They have flipped the recycling triangle upside down and have mastered the most powerful 'R,' REUSE, with more than 95% of the goods collected destined for reuse here and around the world. Engaging the communities in which we do business is essential to making the recycling process readily understood and as convenient as possible. We are effectively diverting millions of pounds of clothing, shoes and other secondhand goods from landfills, generating new revenue streams for municipalities, townships, boroughs, commercial retail locations, charities, thrifts; and fueling local economies and creating jobs both here and in emerging countries. Visit us at http://www.communityrecycling.biz for more information and let our passion for recycling help create an environmental solution for your business.
# # #
About George Leck and Son Inc.
Father and son partners, George and Walter Leck, founded George Leck and Son Inc. in Newtown, Pennsylvania in 1971. With 40 years experience in the waste hauling industry, George Leck and Son Inc. takes a tremendous amount of pride in offering quality service at a competitive price with a emphasis on excellent customer care. In 2011 we are still family owned and operated with our facility now located in Ivyland, PA. Our company offers a complete spectrum of waste hauling and recycling needs including Residential, Commercial, Recycling and Roll-Off service in Bucks County, Montgomery County, NE Philadelphia and Southern Lehigh County. Additional services include, Shredding, Electronics Recycling, and Portable toilets. Visit us at http://www.georgeleckandson.com or call (215) 675-8000 for more information.