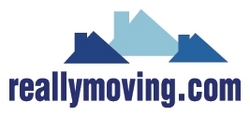 The UK has the longest working hours in Europe
(PRWeb UK) March 18, 2010
Getting to and from work quickly is the biggest influence for British home movers, reveals new research from reallymoving.com, the UK's leading provider of free instant quotes for removals other home-moving services.
Proximity to work is the top priority for house hunters with 58% citing ease of getting to and from their workplace as the most important influence in choosing the location for their new home. Overall, a third of home movers (35%) said the deciding factor on location was good public transport links, while a quarter (23%) cited being close to work.
Men are most likely to say the most essential factor in choosing a new home is how easily they can get to work with more than two thirds (68%) stating this is the most important aspect compared to just over half (54%) of women.
The UK has the longest working hours in Europe and the number of people working extreme levels of unpaid overtime soared to almost 900,000 last year.* The long working hours culture is now influencing how many people make the decision of where to buy or rent a home. A recent report by the CBI** suggested that radical changes to the way staff work and commute are needed to avoid future gridlock on the roads.
Rosemary Rogers, Director, reallymoving.com comments:
"While we have spent the last decade suffering a long daily commute for the chance of rest and relaxation at the weekends, now, as the knock-on effects of the recession hit, Britons are working harder than ever and moving closer to the workplace. The UK has the longest working hours in Europe and being able to get to their work place easily is increasingly becoming a priority for the nation's home movers.
"Investment in transport links across the UK is improving resulting in easier and quicker journeys to work. Our research shows that this is the most important factor for home movers and those locations with good public transport links are likely to become progressively more popular."
-Ends-
Notes to editors
*TUC Annual Survey of Working Hours, February 2010
**CBI Tackling Congestion, Driving Growth report, March 2010
About reallymoving.com
reallymoving.com was launched in November 1999, and has become the UK's leading provider of free instant online quotes for home-moving services. The site provides instant quotes for a variety of services including domestic removals, surveys, conveyancing solicitors, Home Information Packs, Energy Performance Certificates and Scottish Home Reports and a choice between local and national service providers.
For more information visit http://www.reallymoving.com
For further information please contact The Wriglesworth Consultancy, 020 7427 1400
Fiona Brandhorst – Director – f(dot)brandhorst(at)wriglesworth(dot)com
Suman Hughes – Senior Account Manager – s(dot)hughes(at)wriglesworth(dot)com
Rob Bartlett – Account Executive – r(dot)bartlett(at)wriglesworth(dot)com
# # #