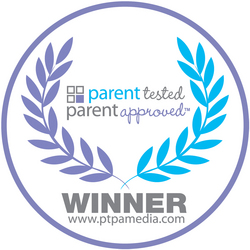 We're delighted GeekBuddy™ was recognized by parent testers for an outstanding software solution for children.
Jersey City, NJ (Vocus) November 17, 2010
Comodo®, (http://www.comodo.com) a leading Internet security organization, is proud to announce it has earned the Parent Tested Parent Approved (PTPA) Seal of Approval for its GeekBuddy™ software. All products that have won this award and earned this recognition from PTPA Media have been tested by a group of select families from PTPA's 40,000 plus volunteer testers.
Comodo's Geekbuddy™ offers 24/7 support for your computer issues right from your desktop. Simply click an icon on your desktop and get instant access to a technician to remotely diagnose and give live, instant technical assistance to home PC users whenever they have problems with their computer.
The service allows anyone with a Windows based computer and a high-speed Internet connection to receive immediate help from a live Comodo ® security professional anytime of the day, seven days a week. For an annual subscription of $49.95, GeekBuddy™ software will proactively monitor your PC and alert you when there is a problem allowing you to then connect to a Comodo® technician for quick resolution. From this point, the technician will securely work with the customer to help correct any performance or system problems to not only correct the immediate issue but to ensure the machine running in peak condition.
"We're delighted GeekBuddy™ was recognized by parent testers for an outstanding software solution for children, said Melih Abdulhayoglu, CEO and chief security architect of Comodo. "Mothers can feel confident with GeekBuddy™ that their children can get the computer help they need to solve their PC issues anytime with this added assurance from PTPA's seal of approval."
PTPA Media is North America's largest parent tester community – a credible third-party resource for parents with over 40,000 volunteer parent testers. "Seeing the PTPA Winner's Seal on a product package or website helps parents identify products that have been tested and recommended by other parents. It's like shopping with your best friend," says PTPA Founder and CEO, Sharon Vinderine.
Since 2008, PTPA has evaluated thousands of products and services from leading manufacturers and emerging brands. Because independent parents evaluate these products in their own homes, PTPA winners are chosen based on merit and consumer experience – not on commercial considerations.
PTPA Media has become a recognized source by the media for credible and reliable recommendations for the audience. PTPA Founder Sharon Vinderine has presented PTPA winners on over 40 morning shows including the Rachael Ray Show, Fox and Friends and Canada AM.
About PTPA Media Inc. PTPA Media provides an objective framework for appraising and promoting new products designed to enrich family living. The company's mission is to marry innovative companies with discerning consumers, to improve consumer access to quality .products and services for their families and homes.
About Comodo
Comodo® is a leading brand in Internet security. With US Headquarters in New Jersey and global resources in UK, China, India, Ukraine, and Romania, Comodo provides businesses and consumers worldwide with security and trust services, including digital certificates, PCI scanning, desktop security, and remote PC support. Securing online transactions for over 200,000 businesses, and with more than 25 million desktop security software installations, including an award-winning firewall and antivirus software, Comodo is Creating Trust Online®. To learn more, visit Comodo's website.
For more information, reporters may contact:
Robin Carley,
Comodo Public Relations and Corporate Communications
Office: 201-963-0004 x 4073
E-Mail: robin(dot)carley(at)comodo(dot)com
###