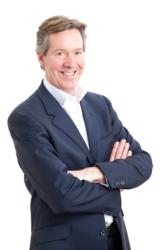 It was frustrating to read a 'good' CV, only to find that the actual person falls way below expectations... Video avoids time wasting interview situations.
London, UK (PRWEB UK) 11 June 2013
Compact Interview will be demonstrating its video interviewing service at the CIPD Recruitment Exhibition and HR Software Show. Among the company's innovations is an intuitive mobile video interviewing app that enables candidates to record their interview answers on their iPhone or iPad. Video interviewing provides a slicker candidate experience and saves hiring managers hours spent on scheduling interviews and phone screens.
A specialist in recruitment for 12 years, Compact Interview's CEO and founder, Rupert Sellers came up with his video interviewing concept in 2009 to address some common candidate screening pitfalls.
"It was frustrating to review a 'good' CV only to meet the candidate and find that the actual person was way below expectations," commented Sellers.
"On the flip-side, some CVs don't immediately grab attention and might be discarded, perhaps because the work experience or qualification does not appear to be relevant and yet the candidate could actually be a great match for an organisation. There could be a combination of skills, particularly soft skills such as how a candidate presents that aren't immediately apparent on the CV."
CVs can provide a level of insight into candidate's talents, but can also be unreliable. Most candidates are aware of the importance of keywords in a CV and the common HR practice of keyword scanning can be open to exploitation. Candidates may 'stuff' their CV with keywords, in some cases lifting content directly from the job description in order to get through the initial sift. Recruiters can then end up with a shortlist of candidates whose skills do not meet their requirements.
Many hiring managers will phone screen their shortlisted candidates to avoid interviewing too many applicants in person, but it's still a time consuming process. Sellers estimates that phone screening and the associated note taking typically takes 30 minutes for each candidate.
It's not just the phone call itself, but also scheduling the call (sought-after candidates are often too busy during the working day). For every 20 phone screens handled, hiring managers are spending over 10 hours on this traditional process.
Using Compact Interview, the screening process is 6 times faster. Candidates record a video interview with pre-set questions in their own time, on their computer or mobile device, typically away from the work place. The hiring manager then reviews the video in their own time. This method provides quick insight on soft skills and avoids time wasting interview situations, where hiring managers can judge within a few seconds that the candidate is not suitable for the organisation.
Compact Interview will be demonstrating its full range of services at Stand R87 at the CIPD Recruitment Exhibition at London Olympia on 19 - 20 June 2013.
About Compact Interview
Rupert Sellers, CEO & Founder of Compact Interview is a graduate of Oxford Brookes University in Hotel Management. He spent 20 years working in luxury hospitality, including management roles with Ritz-Carlton and Four Seasons, before joining an established search firm in London and was board director for 8 years. In 2010, Sellers launched Barometa, the UK's first recruitment company with an integrated and bespoke video interviewing system. This led to the development of Compact Interview which enables employers to screen candidates directly with customised video interviews. The privately held company is based in Shoreditch, London.