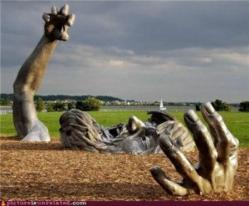 Fracking companies will need to work around the clock to develop a surplus, meaning natural gas will be a hot industry.
Austin, TX (PRWEB) March 27, 2012
Hydraulic fracturing, or fracking, has dramatically reformed the American oil industry, and companies using fracking are set to send the country's energy production to new international heights, said the latest article from AbsoluteWealth.com. Now its newest Special Report is guiding investors towards the companies with the biggest upside and highest yield, to help them get in on the next American oil boom.
"Sideways Oil: How "Fracking" is Re-Establishing the U.S. as an Oil Power and How You Can Profit" was published as an Independent Wealth Alliance resource, giving subscribers all the knowledge and information required for educated investing in fracking companies.
With the advent of modern hydraulic fracturing in the U.S. oil industry, generous amounts of natural gas are now accessible. Fracking involves drilling first down, and then sideways, breaking apart shale rock and extracting the gas deposits from below the Earth's surface. Though it is an age-old process that officially started in the 1940s, only recently has it begun to prove itself as a profitable practice.
That's because the horizontal drilling practice extends the life and production of an oil deposit, creates fewer surface disruptions, and ultimately stands to increase gas exports and boost the American economy.
Fracking companies will need to work around the clock to develop a surplus, meaning natural gas will be a hot industry. The extraction, processing, transporting, and storing industries connected to natural gas will all benefit as well, said the article.
Worldwide innovation has been the catalyst of progress, as fracking becomes more cost-effective for the oil and gas industry and continues advancements in equipment and technique. The only way to make money in oil these days is to have all the information on the investment opportunities within fracking. The only way to have that is to read the Special Report "Sideways Oil."
Besides filling investors in on the smartest companies, states, and technologies that stand to benefit from fracking, "Sideways Oil" will help vary investment instruments allowing for risk-reward alignments and ultimate returns.
Absolute Wealth and the Independent Wealth Alliance have continued their practice of providing intelligent, researched investment advice with the information insid their Special Report. They're dedicated to helping find the highest and most exceptional returns for their members and followers.
Having access to the biggest energy explosion to hit the American economy will prove advantageous for more than just the individual investor, but for the economy as a whole. Find out how you can start making money by investing in companies using fracking by subscribing and getting the report.